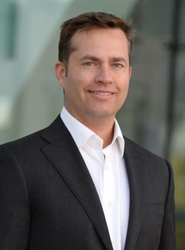 We are excited to be partnering with Fertility Answers through the acquisition of their IVF laboratories in Lafayette and Baton Rouge, Louisiana and look forward to supporting Fertility Answers' desire to aggressively grow its presence throughout the state of Louisiana
LOS ANGELES (PRWEB) October 26, 2017
Ovation Fertility, an industry leader in infertility care, announces the addition of in vitro fertilization laboratory services in Baton Rouge and Lafayette, Louisiana, to its nationwide network of IVF labs. Ovation Fertility acquired two laboratories operated by Fertility Answers, which serves more than two-thirds of Louisiana's 40 parishes with comprehensive infertility and gynecologic care.
Since its founding in 2002, Fertility Answers has helped thousands of people achieve their dreams of becoming parents. The agreement with Ovation Fertility expands the Louisiana-based clinics' lab capabilities with access to industry best practices, advanced techniques, state-of-the-art equipment and research.
Expanding Louisiana-Based Infertility Care
"We are excited to announce this agreement with Fertility Answers," says Ovation Fertility Chief Executive Officer Nate Snyder. "By expanding our footprint in the Southeast, we continue to build on Ovation Fertility's vision of a broad-based collaborative environment to improve clinical outcomes."
Snyder notes that Fertility Answers' physicians are driven to achieve excellence in patient care, and they share Ovation Fertility's vision to reduce the average cost of a live birth by advancing IVF treatment protocols. "Drawing from Ovation's deep resources, we plan to aggressively grow Fertility Answers' presence in its market and across the state of Louisiana," he says.
Fertility Answers' founding physician, John Storment, M.D., says that his company has had a long-standing relationship with a handful of Ovation Fertility's physicians. "Over the years, Ovation Fertility's affiliated physicians have offered incredible support and guidance as I've grown my practice, and so deepening our relationship through Ovation Fertility was the natural thing to do," he adds.
"From the standpoint of our clinics, the relationship with Ovation Fertility will give our embryologists access to a broader base of knowledge drawn from all Ovation Fertility labs," Dr. Storment notes. "And because of Ovation's size, we will be able to take advantage of the latest techniques and equipment for services offerings we don't currently provide in house, including long-term storage, egg donation and genetic testing. By bringing these services in house, we can better control our patients' experience."
In addition, Dr. Storment points out Ovation Fertility's reputation in the industry. "We've seen a lot of consolidation in fertility medicine, and not all companies are alike," he says. "The Ovation Fertility organization, in particular, was founded by a cohort of respected physicians and as a result has an incredible sense of integrity. They are fully invested in doing the right thing for patients and are laser-focused on achieving excellent outcomes."
About Ovation Fertility™
Ovation Fertility – Founded in 2015 by a coalition of thought-leading reproductive endocrinologists and scientists, Ovation Fertility is a national fertility service provider offering a suite of state-of-the-art assisted reproductive technology services to aspiring parents, including embryology, andrology and genetic testing as part of the in vitro fertilization process. Ovation Fertility partners with physicians who are committed to reducing the average cost of a live birth through IVF by advancing industry standards in fertility treatment. For more information, visit http://www.OvationFertility.com.