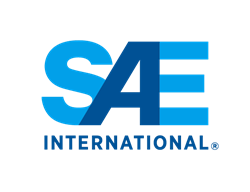 This was our way of bringing all of that knowledge together in one place — and assuring that it's accurate and relevant. - Frank Menchaca, Chief Product Officer for SAE International
WARRENDALE, Pa. (PRWEB) October 26, 2017
In support of engineering knowledge sharing regarding major aerospace technology issues, SAE International is introducing a line of Power and Propulsion Information Products. With the scarcity of current, relevant research in topics like thermal management, advanced manufacturing processes and renewable fuels, this unique selection of resources contains specialized, applied information that engineers need to address today's important issues and advance tomorrow's aircraft.
"We wanted to give engineers access to information they haven't had before, so this is a unique opportunity for both our audience and for SAE International," explained Frank Menchaca, Chief Product Officer for SAE International. "Advances being made in other industries could power major progress when applied to aerospace. This was our way of bringing all of that knowledge together in one place — and assuring that it's accurate and relevant."
These cutting-edge Information Products are available for instant access on SAE MOBILUS, the technical resource platform created by the international automotive and aerospace mobility community to provide a critical advantage to develop the future of aerospace engineering. The Information Products contain thousands of pieces of critical content, such as standards, journal articles, eBooks, technical papers, videos and magazines, along with complimentary white papers and graphical information pieces.
Aerospace engineering professionals and academics of all levels of experience can leverage the Power and Propulsion Information Products to gain insight into topics such as:

Electric aircrafts
Aerospace fuel cells
Supersonic and hypersonic aircrafts
The Aerospace Power and Propulsion Information Products, published by SAE International, are available for organization-wide and individual access with tailored subscriptions.
SAE International is a global association committed to being the ultimate knowledge source for the engineering profession. By uniting over 127,000 engineers and technical experts, we drive knowledge and expertise across a broad spectrum of industries. We act on two priorities: encouraging a lifetime of learning for mobility engineering professionals and setting the standards for industry engineering. We strive for a better world through the work of our charitable arm, the SAE Foundation, which helps fund programs like A World in Motion® and the Collegiate Design Series™.