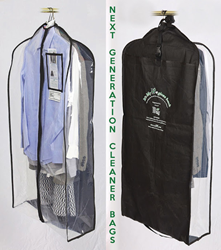 (PRWEB) October 27, 2017
Get cleaner travel and beyond with It's My Bag! Used as a travel closet and reusable laundry bag, this bag is making a difference in the way your clothes travel. With a belief that no one should mix dirties with cleans, It's My Bag founder created a product that works equally well for a variety of usages including dry cleaning, garment storage, general clothing transport and more!
With this year's hurricane season devastating the nation, It's My Bag is committed to lending a hand. By donating It's My Bags to the people who have been displaced due to hurricanes, It's My Bag is the perfect solution for those without a stable home. Described by many as a traveling closet – proven during Superstorm Sandy – It's My Bag hopes it will help to be a bright spot in whatever it is these hurricane victims are going through. With the own founder's sister-in-law displaced during Hurricane Sandy, It's My Bag was a lifesaver to move her clothes during the unpredictable times!
October is also National Breast Cancer Awareness Month, and with her own family affected, It's My Bag founder is on a mission to support making a real impact in the lives of others. If you buy one It's My Bag, the generous founder will donate to a survivor who has been affected by both the hurricane season and breast cancer.
Be the change you want to see in the world – buy an It's My Bag and make an impact in the lives of breast cancer and hurricane survivors!
Want to get involved? Head to their website at http://buyitsmybag.com for more details.