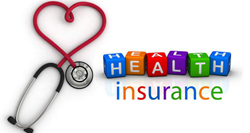 Ancillary health insurance products can complement a major medical health plan and help offset the cost of the high deductible marketplace plans
BEDFORD PARK, Ill. (PRWEB) October 26, 2017
Bob Dial, Chief Compliance Officer, ACA Marketplace Enrollment Solutions (ACAEnroll.com), explained, "With the Open Enrollment Period (OEP) ready to begin November 1, 2017, individuals should be exploring what major medical health insurance plans align with their insurance needs and budget. For many insured, in order to keep health insurance premium down, they will be selecting a plan that has a higher deductible. Ancillary health insurance products can complement a major medical health plan and help offset the cost of the high deductible marketplace plans. Being a knowledgeable consumer will help ensure they have the health insurance plan best tailored to their individual insurance needs."
Dial details each of the primary ancillary health insurance products and details attractive features of each. It is important to fully review any insurance policy to understand it features, restrictions and specifics for each company offering ancillary health products.
Accident Hospital Insurance
Health Insurance doesn't normally cover all of a person's health care costs or the everyday expenses that still have to be paid while they are recovering and unable to work. This plan pays a daily benefit while a person is confined in the hospital.
Attractive Features:

Guaranteed Acceptance
Portable, Nationwide coverage
Benefits Payable with Other Insurance Plans
Dental Insurance
Routine dental care contributes to good overall health. A dental insurance policy provides the peace of mind that expensive routine dental care is covered.
Attractive features:

Guaranteed acceptance, no wait time for treatment for routine dental care, and the ability to choose any dentist are features included on most dental insurance policies.
Most dental insurance policies offer plans that cover expensive dental treatments such as bridges, crowns and dentures.
Critical Illness
Critical Illness Insurance provides a lump-sum cash benefit to help cover expenses associated with a qualifying serious illness.
Attractive features:

Financially, a payout can help individuals pay medical bills as well as pay routine bills while they are sick or unable to work and provide critical resources during recuperation.
Critical Illness plans usually cover illnesses such as cancer, heart attacks, and strokes. Depending on the policy, coverage may also include kidney failure, severe burns, paralysis, loss of sight, hearing or speech and other conditions.
Telemedicine Program
Telemedicine provides phone and online access to U.S. based physicians 24 hours a day, seven days a week, and 365 days a year for a flat yearly fee. Participants use telemedicine services for common ailments such as sore throat, sinus infection, earache, urinary tract infection and upset stomach.
Attractive features:

No copays or out-of-pocket costs to use the service.
On average speaking to a doctor in under 5 minutes.
Prescriptions can be called in to your pharmacy when appropriate.
Available to the insured and up to seven additional family members.
Short Term Major Medical Insurance
Individuals who financially cannot afford permanent major medical insurance offered on the ACA Exchange may want to consider Short Term Major Medical insurance (STMM). STMM is also a viable solution for: individuals waiting for group or individual major medical coverage to begin; young adults no longer covered by their parent's plan; and individuals who are between jobs, often consider STMM plans as an alternative. Dial explained, "The Short Term Major Medical product was designed to fill the gap until permanent major medical insurance can be secured. More importantly, it protects the insured from the devastating financial burden of not having any health insurance." Although the Short Term plans do not cover all of the essential health benefits, and are underwritten, for the healthy segment of the population, STMM may be a nice alternative.
Attractive Features:

Insured can visit any out-of-network doctor or hospital without incurring penalty.
Prescription drug coverage is included.
Insured can select the deductible amount that best aligns with their budget.
Dial added, "Most STMM plans do not cover pre-existing conditions, preventative wellness doctor visits, or optical and dental treatment. It is important to go over the full list of exclusions with an insurance agent," added Dial. "The Affordable Care Act requires that most Americans pay a fee for each month they go without health coverage. To avoid the penalty, insured must maintain minimum essential coverage throughout the year or get an exemption. The insured should carefully weigh all of the benefits of STMM and the burden of penalties that may apply, should they purchase a STMM plan" concluded Dial.
ACAEnroll.com stands ready to assist consumer with all their enrollment needs. Their dedicated Call Center consists of a team of multi-lingual, health insurance professionals, that are trained to walk a client through the entire process of selecting a healthcare plan and enrolling them for their coverage, as well as responding to any questions they may have regarding their new health insurance policy. The ACAEnroll.com Call Center will be available to assist consumer with enrolling for their 2018 health plan. Go to http://www.ACAEnroll.com or call 1-800-342-0631 for more information.
About ACA Marketplace Enrollment Solutions:
Headquartered in Bedford Park, Illinois, ACA Marketplace Enrollment Solutions (aka ACAEnroll.com) is a national enrollment firm specializing in the Health Insurance Marketplace as well as variety of other ancillary health insurance products, including Dental, Critical Illness, Short Term Medical, and others. ACAEnroll.com provides enrollments services throughout the country, through national and regional insurance carriers. Effective November 1, 2017, the health insurance Marketplace opens for enrollment and the ACAEnroll.com Call Center will be available to assist consumer with enrolling for their 2018 health plan. Go to http://www.ACAEnroll.com or call 1-800-342-0631 for more information.