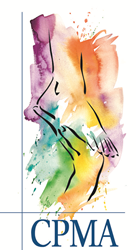 Your feet shouldn't hurt
SACRAMENTO, Calif. (PRWEB) October 27, 2017
At first glance a holiday spent gathering as many sweet treats as possible hardly seems part of a healthy lifestyle. "It's not the treats that make Halloween fitness friendly, but rather the energy and time expended in gathering them, i.e. walking," says foot and ankle specialist Adam Howard, DPM.
A recent Centers for Disease Control and Prevention (CDC) National Health and Nutrition Examination study puts the U.S. obesity rate at an all-time high with 40% of American adults and 20% of American children obese. According to the CDC, health consequences of obesity include increased risk of early morbid (death) by some cancers, high blood pressure (hypertension), high LDL cholesterol, type 2 diabetes, coronary heart disease, stroke, gallbladder disease, osteoarthritis (a breakdown of cartilage and bone within a joint), sleep apnea, and breathing problems.
Additionally, in its October Vital Signs report, the CDC also revealed that nearly all cancers associated with being overweight and obesity are on the rise; these include endometrial, breast, colon, kidney, gallbladder, and liver cancers.
The American Heart Association has long recommended that adults get at least 30 minutes of moderate-intensity aerobic activity, at least five days a week. However, a new study led by the American Cancer Society found that even short walks of 10 to 20 minutes may help to lower early mortality risks.
"The take away from the CDC reports and American Cancer Society study is to start WALKING! And, Trick-or-treating is essentially an exercise in walking," says Dr. Howard, a podiatric physician and surgeon in private practice in Cupertino, California.
"Halloween is a readymade occasion to get kids AND parents to get up, get out of the house, and get walking. The real fun of the holiday is dressing as your favorite hero or villain and excitedly going from house to house in search of treats or tricks. Make a game of counting steps taken rather than who got the most treats, with a prize for the most steps taken. Inexpensive, simple, easy to read pedometers will enable everyone to see how many steps they took, and could be an ongoing source of encouragement and motivation to keep walking.
"Proper footwear will be vital for an evening of trick-or-treating fun. Nothing will bring the festivities to a halt faster than a raw rub spot or painful blister on your foot, and having to limp all the way home. Any injury that does not show healing in a couple of days should be evaluated by a podiatric physician as-soon-as-possible. So, ditch the costume shoes, and opt for a pair of comfortable, well-fitting shoes with good arch and heel support, non-skid soles, and firm lacing. Tennis shoes are a good choice, and make a great place for applying bright yellow or white reflective tape to help increase visibility when it gets dark.
"Halloween is also a great time to talk about balance when it comes to eating sweets, and that sweet treats (in moderation) can be part of a healthy, active lifestyle that includes healthy food choices (and portions) and daily physical activity – like walking. Finally, consider sharing your Halloween haul with our service men and women and first responders.
"Here are a few organizations that will get your trick-or-trick goodies into grateful hands:

Check their websites for information on where to donate," concluded Dr. Howard, the father of two young children eagerly awaiting Halloween.
To find a local licensed podiatric physician please visit CalPMA.org
Founded in 1912, the California Podiatric Medical Association (CPMA) is the leading and recognized professional organization for California's doctors of podiatric medicine (DPMs). DPMs are podiatric physicians and surgeons, also known as podiatrists, qualified by their long and rigorous education, training, and experience to diagnose and treat conditions affecting the foot, ankle, and structures of the leg.
CPMA – Keeping Californians on Their Feet – Healthy, Active and Productive!