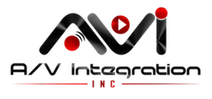 HOUSTON (PRWEB) October 27, 2017
There's an adage that says, "first impressions make lasting impressions", but thanks to Houston-based AVI Shop, visitors to their website will not only have a lasting impression, but an unforgettable one.
"We're very excited about the launch of our newly redesigned website," said Wenny Chen, spokesperson for AVI Shop. "Our new website is mobile ready and has been optimized to fit any and all screen sizes, so customers can browse and shop with ease whether they are on a PC, tablet, cell phone, or watch."
ABI Shop's website features a wide variety of products for home entertainment, restaurants, bars, conference, and more. In addition to that, those who visit the newly redesigned website are able to browse the entire website in their native language with a choice of 71 languages.
In addition, the newly redesigned website empowers customers with a navigation menu for special offers and discounts, warranty, shipping, and all of its products, including audio extractors, HDMI extenders, HDMI matrix, HDMI splitters, and HDMI switches. Customers are also provided with a account login, wish list, and quick access to AVI Shop on social media by clicking its Twitter and Facebook icons.
As to the quality of the AVI Shop's products and services, one customer said, "I've had the great pleasure of meeting the seller since they are headquartered here in Houston. They even came out to my site to exchange the 8x8 Matrix I purchased from them. They are very nice people and very prompt customer service. I highly recommend the AVI Shop and will purchase more items for future projects. Awesome people, awesome items, super-fast service."
For more information, please visit avishop.com/about-us/ and avishop.com/avi-features
About AVI Shop
A/V Integration Inc., are committed to provide the finest selection of Audio & Video Electronics, Office, and Home products from the leading manufacturers around world. We are focused on helping our clients built their most favorite and convenient electric entertainment on both residential and commercial markets. We guarantee to provide the highest customer satisfaction among our competitors. Once you buy from A/V Integration, you will feel peace of mind knowing that we will take care of the rest.
Contact Details:
Wenny Chen
Spokesperson
9950 Westpark Dr. #126
Houston, TX 77063
USA
Phone: 1-832-831-6180
Source: A/V Integration Inc.
###