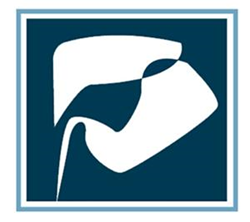 My colleagues and I are passionate about helping the next generation of medical professionals enter the workforce
HOUSTON (PRWEB) October 27, 2017
Digestive and Liver Disease Consultants, PA, is pleased to announce the launch of a new scholarship. $2,000 will be awarded to forward the educational goals one deserving student pursuing a career in any medical field.
Students who wish to be considered must visit http://www.txgidocs.com/scholarship to fill out an application form. Students will also be required to submit a short video or PDF essay explaining why they'd be a suitable candidate for this award.
The video or PDF should provide a brief introduction to the candidate as well as an overview of the candidate's educational and career goals. There are no age requirements. The scholarship is open to candidates across the United States.
The selection committee, composed of doctors and staff members at the practice, will carefully review all applications and award the money to one or more students based on a number of factors. Winners may use the funds on tuition, books, or other associated educational expenses at any college, university, community college, medical school, medical trade school or nursing school.
Dr. Guru N. Reddy has regularly mentored dozens of high school and under grad students with summer internships at Digestive and Liver Disease Consultants' offices over the past three decades - educating them on commitment, passion, integrity and ethics in becoming a doctor. The practice internships are sought after. Over the years, Dr. Reddy and other physicians into their practice have provided several educational scholarships to many students and have supported various organizations including TMA, AMA, ACG and several local organizations.
"My colleagues and I are passionate about helping the next generation of medical professionals enter the workforce," says Dr. Gurunath Reddy, MD, FACP, FACG, FASGE, AGAF, one of the award-winning doctors at Digestive and Liver Disease Consultants, PA. "We look forward to reviewing all of the entries and hope many students will take advantage of this opportunity."
The application deadline is August 1, 2018. The award will be disbursed in the fall, prior to the start of the student's semester. This is an annual award. The amount is subject to change each year.
ABOUT DIGESTIVE AND LIVER DISEASE CONSULTANTS, PA
Digestive and Liver Disease Consultants, PA has been providing gastrointestinal and liver care to patients in Harris and Montgomery Counties since 1987. It is home to an award-winning and highly acclaimed group of board-certified gastroenterologists with a combined 60 years of experience in their field. For more information visit http://www.txgidocs.com.