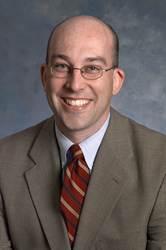 SD-WAN can provide businesses with a superior wide-area network solution that can also achieve 100% network uptime in many cases.
HARRISBURG, Pa. (PRWEB) October 30, 2017
Grudi Associates has released a new report, "SD-WAN: Simplified," that discusses how SD-WAN is an excellent network option for many business, and help achieve 100% uptime. It offers an array of benefits, from increased efficiency, flexibility and network control to greater simplicity and cost-effectiveness. Grudi Associates is a leading provider of B2B telecom and IT services in Central PA and beyond.
"SD-WAN is one of today's hottest new telecom and IT topics, and for good reason," says Walt Grudi, President of Grudi Associates. "It leverages cutting-edge technology and connectivity to provide businesses with a much more powerful, efficient, cost-effective wide-area network solution. Most importantly, it can achieve 100% network uptime. Our new report provides a great overview of what SD-WAN is and how it can help businesses."
SD-WAN (Software Defined Wide Area Network) takes WAN to the next level. It essentially transfers the brains of network hardware to a software level. The result is more powerful, centralized control of a variety of hardware capabilities and functions.
"Businesses can use SD-WAN to more efficiently connect their headquarters, offices and other off-site locations and users," says Grudi. "It improves their ability to share servers, applications and other resources, often for a lower cost."
When designing a SD-WAN solution, four main capabilities can be enabled: application prioritization, broadband aggregation, dynamic bandwidth and Network Firewall Virtualization (NFV). The right combination of capabilities can be implemented to meet the specific needs, parameters and budget of the company.
"SD-WAN optimizes the functionality and benefits of the connections a business has," says Grudi. "The advantages are extensive, including network optimization, greater manageability, enhanced security, better compliance, faster "go-live" time, easier international accessibility, expanded scalability and more."
Grudi Associates' report, "SD-WAN: Simplified," discusses these and other SD-WAN topics in much more depth.
"SD-WAN is not always the best solution for a business, but it is a powerful, high-value option for many applications," says Grudi. "It clearly is the future of wide-area networks."
About Grudi Associates: Grudi Associates provides a broad range of telecom and IT services that help businesses and organizations connect and communicate more effectively. Through strategic partnerships with national and regional providers, Grudi Associates delivers innovative and cost-saving wireless, data, Internet, local and long distance, telecom management and hosted solutions. By providing its customers with a single point of contact for virtually any need, Grudi Associates delivers innovative solutions and simplified telecommunications.