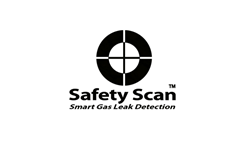 (PRWEB) October 30, 2017
Along with the launch of their new and improved website, https://www.safetyscanusa.com, Safety Scan is proud to partner with Blackline Safety to become the premier distributor of the G7 portable gas detection monitor, offering companies across the U.S. access to a revolutionary approach to gas detection.
While the traditional response to a toxic gas leak, fallen worker, or no-motion event used to cost minutes of precious time, the G7 has a built-in GPS and 3G connectivity to link lone workers in remote locations to emergency response teams in a matter of seconds. The G7 represents the future of gas detection and emergency response, and the partnership with Safety Scan allows companies in the U.S. to access the only solution in the world which delivers work-anywhere, wireless two-way voice communication, text messaging, toxic gas detection, evacuation management, and more.
Safety Scan's brand new offering includes programmable check-ins, gas detection alerts, live emergency response teams on standby in the event of a fall or period of no motion, and cellular and satellite connectivity options ensure that the G7 is the only world-class safety monitoring system a company will need. With single-gas and quad-gas cartridge options available, Safety Scan now offers solutions that are scalable and customizable for multiple lone worker industry needs.
Safety Scan is proud to connect workers with the future of gas leak detection technology. For more information on the G7, please visit the new site at https://www.safetyscanusa.com/.
About Safety Scan
Started in 2012, Safety Scan uses the latest in available technologies to perform its pre-assessment engineering services. Utilizing a combination of these technologies, including the G7 portable gas detection meter, the Laser Portable Methane Detector, and more, Safety Scan is able to provide industry solutions for gas leak detection.