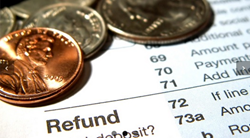 This report helps people understand the expertise available to them when deciding to work with a CPA.
PASO ROBLES, Calif. (PRWEB) October 30, 2017
Most people know to take their tax or accounting issues to a Certified Public Accountant (CPA), but just what is a CPA? It is this question that prompted Irvine taxes specialist Robert Borish, CPA to create a report to help people understand exactly what a CPA is.
While some CPAs offer general bookkeeping or accounting services, their work is usually more specialized. The education requirements are very specific and testing and licensing is required. A CPA might concentrate on tax preparation, or on specialized aspects of taxes, including local Irvine tax issues or state and federal. Some CPAs practice corporate accounting, working for specific departments within a corporation. This report helps people understand the expertise available to them when deciding to work with a CPA.
Read the full report below.
What is a CPA?
When people need taxes done by a professional, they often know to look for the CPA designation. However, most people don't actually know much about what they are or how to become one. Well, the acronym CPA in the United States stands for a Certified Public Accountant. These individuals can work in or be responsible for a wide array of different things. Some focus on tax preparations, some focus on bookkeeping and some do a little bit of everything in their day-to-day lives.
So now that it is clear what a CPA is, how does a person become one? Well, the process for becoming a CPA can be a long and difficult road, to ensure these individuals are capable of doing their job efficiently.
First, individuals are required to have a bachelor's degree in a related field before even beginning the process of becoming a CPA. Once that is completed, hundreds of hours of study will take place before a person can attempt the CPA exam, which features more than 300 different questions in a number of different areas. People are also required to have two years of public accounting experience. Even after they have the CPA license, these individuals are required to take 40 hours of continuing education every two years.
With all that hard work, experience and knowledge, people can be sure that a CPA is well equipped to help people out with their taxes or any other financial services issues they might encounter.
Need any help with Irvine taxes or accounting? If so, be sure to reach out to Robert Borish, CPA. He has been providing tax and accounting services for decades in the state of California, and can help with almost any issue relating to tax or accounting and answer any question people might have.
Robert Borish, CPA Inc.
6 Venture #120
Irvine , CA 92618
(949) 951-5002
Press release by San Luis Obispo SEO company Access Publishing, 806 9th Street, #2D, Paso Robles, CA 93446. (805) 226-9890.