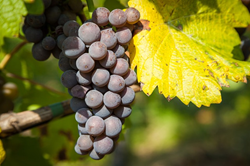 These data suggest a potential role of pterostilbene for prevention and treatment of human breast cancer.
RALEIGH, N.C. (PRWEB) October 28, 2017
Researchers in China say pterostilbene, a chemical analog to resveratrol in red wine, has powerful anticancer effects on several different malignancies and may help fight mesothelioma, too. Surviving Mesothelioma has more on the new studies. Click here to read it now.
The newest studies tested pterostilbene on breast cancer cells and non-small cell lung cancer, an aggressive cancer that shares many characteristics with malignant pleural mesothelioma.
"These data suggest a potential role of pterostilbene for prevention and treatment of human breast cancer," writes Dr. Rei Wakimoto, author of the breast cancer study in the journal Anticancer Research.
According to Dr. Wakimoto and his colleagues, pterostilbene was most effective against the most aggressive type of breast cancer cells.
"Although pterostilbene has not yet been directly tested on mesothelioma cells, previous studies have shown mesothelioma to be responsive to resveratrol, which suggests that the same is likely to be true of pterostilbene, which is, in some cases, more potent and better absorbed," says Alex Strauss, Managing Editor for Surviving Mesothelioma.
To read more about the latest research on pterostilbene and cancer, including a new report on the the mechanism by which pterostilbene may impact malignant mesothelioma, see More Evidence that Red Wine Compound Could Fight Mesothelioma, now available on the Surviving Mesothelioma website.
Wakimoto, R, et al, "Differential Anticancer Activity of Pterostilbene Against Three Subtypes of Human Breast Cancer Cells", November 2017, Anticancer Research, http://ar.iiarjournals.org/content/37/11/6153.abstract
For more than a decade, Surviving Mesothelioma has brought readers the most important and ground-breaking news on the causes, diagnosis and treatment of mesothelioma. All Surviving Mesothelioma news is gathered and reported directly from the peer-reviewed medical literature. Written for patients and their loved ones, Surviving Mesothelioma news helps families make more informed decisions.