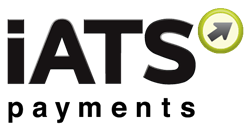 We're proud to support Traction as they empower nonprofits through technology consulting
VANCOUVER, British Columbia (PRWEB) October 30, 2017
iATS Payments is proud to announce the sponsorship of the Traction on Demand Bandit Tour for Good, which provides nonprofit organizations with pro-bono Salesforce consulting services. iATS is a title sponsor for the tour, and will send an honorary bandit on the tour bus as it leaves Vancouver, stopping in 5 cities to perform random acts of kindness and deliver Salesforce consulting services en route to Dreamforce 2017 in San Francisco.
"The Bandit Tour is an integral part of our Traction for Good community engagement program," states Michelle Malpass, Traction on Demand's Director of Community Performance. "The Tour was inspired by the 1970's film Smokey and the Bandit, and it's proven to be a great platform for bringing awareness and services to the nonprofits participating. iATS' sponsorship helps to make this tour a reality and it's a pleasure to work together."
"We're proud to support Traction as they empower nonprofits through technology consulting," says iATS President, Andrew Mosawi. "We've spent 20 years delivering payments technology to nonprofits and we know that Traction's services will be a springboard for these organizations to grow."
The Bandit Tour kicks off at Science World in Vancouver on October 30th, 2017 where the Traction and iATS teams will be on site to provide free bike tune ups and coffee between 4 and 6PM, while consulting services are delivered to multiple Vancouver-based nonprofits.
Traction on Demand uses 100% of their partner referral fees to fund technology projects for non-profits.
Learn more about the Bandit Tour, and visit Traction on Demand and iATS Payments at Dreamforce in the Salesforce.org lodge, booth 16.
About iATS Payments
With over 10,000 clients and billions of dollars in annual processing, iATS Payments is the leading provider of payment solutions to nonprofit organizations and technology partners around the world. iATS draws on over 20 years of experience providing secure, simple and cost-effective credit card and direct debit (ACH) processing. http://www.iatspayments.com
About Traction on Demand
Traction on Demand is North America's largest dedicated Salesforce.com consulting and application development partner with 4,000+ projects on the platform. We develop innovative cloud technology solutions and applications for North America's largest and most influential brands, as well as hundreds of small and medium-sized companies and non-profits. http://www.tractionondemand.com