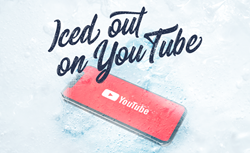 Advertisers are going to miss out on a huge revenue opportunity if they continue to devote less time and money to parents this year.
CHICAGO (PRWEB) October 30, 2017
During the holidays, YouTube advertisers are focusing more of their budgets on non-parents, even though parents show greater purchase intent, according to data from Strike Social, the world's largest YouTube ad optimization company.
In its Q4 data report, "Iced Out on YouTube," Strike Social examined global YouTube campaigns managed in the U.S. during 2016 in order to help advertisers improve their holiday targeting. Through its ad platform and data science tools, Strike Social found that YouTube advertisers are not targeting parents as much as they should be — allocating just 42.5 percent of their budget to parents versus 57.5 percent to non-parents during this peak retail period. In addition to exhibiting a higher click-through rate, parents typically spend 61 percent more on online shopping than do non-parents, another reason for advertisers to target them on YouTube.
"Advertisers are going to miss out on a huge revenue opportunity if they continue to devote less time and money to parents this year," said Jason Nesbitt, VP Media & Agency Operations at Strike Social. "With online shopping becoming increasingly popular for parents and non-parents alike, YouTube advertisers need to make sure they are devoting the right ad dollars to each audience segment — and at the right times."
Strike Social found that YouTube advertisers tend to target parents early in the holiday season, particularly on Thanksgiving and Black Friday. But by Cyber Monday, advertisers have turned to non-parents. And even on the two holidays that parents are targeted the most, they still only see 54.3 percent of YouTube ad spend. In contrast, the least amount of ad spend dedicated to non-parents when the focus is shifted to them after Black Friday is 63.6 percent (Christmas Eve).
Meanwhile, the most untapped holiday is New Year's. New Year's Eve and New Year's Day have a 20 percent higher view rate than Cyber Monday, yet YouTube advertisers are only spending a combined 5.2 percent of their budgets on these days, indicating more missed revenue opportunities.
"Advertisers are spending a majority of their budgets before Christmas, during the most cluttered part of the season," Nesbitt said. "Although this may be the most lucrative time of year, brands shouldn't discount the power of post-Christmas holidays. People are itching to spend their gift cards and exchange gifts for the items they really wanted in that week after Christmas. Advertisers would be smart to save a portion of their holiday budget for this week."
All referenced data is based on global YouTube campaigns managed by Strike Social in the U.S. in 2016. Analysis of view rate and cost-per-view was done using Strike Social's proprietary data science tools, which help advertisers discover new audiences to improve their YouTube campaign performance.
For more information, download Strike Social's full YouTube advertising data report.
About Strike Social
Strike Social harnesses the power of artificial intelligence to drive the best outcomes in YouTube and social media advertising. Through media-buying software and service, Strike Social helps major agencies and brands, such as Beats, Xbox, Honda, Mattel, Lionsgate and Trunk Club, scale their campaigns by 25 times while achieving 30–70 percent better performance. With a workforce presence in 16 major markets — including headquarters in Chicago and offices in Kraków and Manila — Strike Social was recently named the No. 17 fastest-growing private company in the U.S. by Inc. Magazine. Learn more at strikesocial.com.