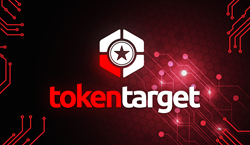 John Lewis, CMO of tokentarget, a marketing agency specialising in helping ICOs believes he has the answer. "It's all about strategy, differentiation and execution. Today's investors are savvy and they want to see the complete package. They want to know who you are, what you're offering and why they
LIMASSOL, Cyprus (PRWEB) October 30, 2017
According to CNBC, Initial Coin Offerings (ICOs) now surpass early stage Venture Capital (VC) funding. In a similar way to crowdfunding, ICOs allow start-ups to raise money from investors by enabling them to buy a stake in the company in return for a digital token. In the wake of this year's cryptocurrency popularity, ICOs have become an essential for cryptocurrency and blockchain brands looking to raise much needed funds.
ICO funding hit over $550 million by June this year and that funding was primarily raised via digital and social media marketing. However, with hundreds of companies launching competing ICOs, which ones will really succeed?
With today's investors regularly inhabiting the digital sphere, it is essential for ICOs to fine tune their digital marketing efforts. These include Brand Identity, Marketing Communications such as Presentations, Videos and Interactive Banners as well as proprietary targeted Channel Marketing solutions targeting token buyers via Digital Display Channels. Of course, with shareholders eager for results, it is essential to combine razor sharp analytics and monitoring into your marketing efforts. The challenge however, lies in finding an agency that can not only fulfil these requirements, but also one which specialises in ICOs and has a full understanding of their operational goals. You can view associated to this press release a sample of a video we have done for one of our clients at trade.io
As the first dedicated marketing agency fully focused on helping initial coin offerings and token sales raise capital, tokentarget offers complete 360 solutions for brands who need to take their offering to market and fast. In fact, in 2017 alone, record numbers of ICOs have flocked to tokentarget for assistance in raising funds, rendering them the "go to agency" for this niche product.
tokentarget's integrated marketing and business process is built upon years of experience in the field. With a team of forex and cryptocurrency marketers, design and developers, the company has a proven record in obtaining funding for ICOs.
Lewis commented, "Most ICOs have the business plan and the dream but they don't know how to make it happen and that's why they come to us. We take all the stress out of marketing ICOs and we are ready to help companies whatever stage they are at."
Unlike other marketing agencies, tokentarget has the distinct advantage of retaining a targeted list of high quality websites within the cryptocurrencies industry. These include websites such as Coin Market Cap, Coin Desk, 99 Bitcoins and Coin Telegraph. This, combined with their media buying connections and competitor targeting, has mean that this is an agency with an edge in the market place.
tokentarget is currently accepting remits from ICOs looking to sky rocket their funding. To speak with the team, visit http://www.tokentarget.com