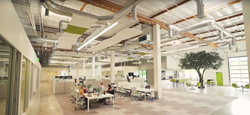 "These interactive sessions will hopefully give the veterans insight into how their skills can be translated into careers within Novasyte and the larger med-tech industry." - Joe Andrew, SVP of Operations and Quality
(PRWEB) November 07, 2017
Novasyte is partnering with MVPvets to conduct a Veteran Re-careering Event in Carlsbad on Thursday, November 30 from 9am - Noon.
The event brings veterans and transitioning military together with mentors from the med-tech industry. Attendees will participate in active one-on-one mentoring, industry-specific training, eLearning enrollment, and personal engagement with hiring managers and human resource professionals.
"Our team is looking forward to this upcoming seminar and meeting one-on-one with the veterans," said Joe Andrew, SVP of Operations and Quality. "These interactive sessions will hopefully give the veterans insight into how their skills can be translated into careers within Novasyte and the larger med-tech industry."
Military personnel in transition from service are invited to register for the upcoming free seminar. There is no cost for veterans to attend. All materials, breakfast, and parking are provided free of charge.
Pre-registration is required, and space is limited.Register here.
MVPvets
Mentoring Veterans Program (MVP) is a 501(c)(3) fiscally sponsored nonprofit organization that enables and empowers veterans and transitioning military personnel to find compelling careers in the Life Sciences. MVP serves as a connector between the ecosystems of veterans and the life sciences by helping veterans build their knowledge of the industry and improve their job seeking skills while also enabling companies to reach out to veterans as a resource for employment. The bottom line is that MVP exists to help veterans find jobs and compelling careers in order to lower unemployment and provide talented and dedicated employees to life sciences companies.