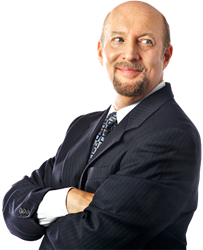 QUEENS, N.Y. (PRWEB) October 31, 2017
In a society obsessed with celebrities' finances and the rise and fall of big businesses, one would expect Americans to know a great deal about bankruptcy. But the reality is that many families and small businesses know very little about the realities of bankruptcy. Bruce Feinstein, Esq., a bankruptcy attorney with two decades of experience in the field, recently released his Bankruptcy Basics, a brief tutorial on bankruptcy issues that he shares with clients. By sharing this information he hopes to relieve some of the mystery and negative stigma associated with filing for bankruptcy.
Mr. Feinstein's first Bankruptcy Basic is knowing when to file for bankruptcy. He recommends asking several questions about a person's financial situation before deciding whether it's time to look into bankruptcy as a viable option. These questions include: do you use credit cards to pay for basic necessities? Can you only make minimum payment on your credit cards? Are you uncertain how much you actually owe to debt collectors? Answering "yes" to these questions can help put a person's financial reality into perspective, and show him or her that it's time to consider bankruptcy. "Getting calls from bill collectors and eviction notices are common factors that can signal a need for bankruptcy, but taking a truly realistic look at your financial behavior is a good indicator of whether or not a client should file for bankruptcy in New York," explains Mr. Feinstein.
Next, Mr. Feinstein tells clients to give a thoughtful, detailed review of their current financial situation. "So few people know exactly how much debt they owe to creditors, and exactly how much equity they have," says Mr. Feinstein. "Bankruptcy occurs when you owe more than you can pay, but you can't truthfully answer that question until you've reviewed all your accounts and options."
It is important to take inventory of all liquid assets, such as real estate, retirement funds, savings accounts, and stocks. Then, add up a list of all debts owed. These can be credit card bills, medical bills, mortgages, and other loans. Comparing a person's debts to his or her assets can help show just how much money is owed, and the best way to remedy it.
Once a person is ready to file for bankruptcy, it's vital to choose which type of bankruptcy is best. There are several forms of bankruptcy in the U.S., each with their own set of qualifications. It is best to consult with a bankruptcy attorney prior to filing for bankruptcy. This expert can help a person choose the best form of bankruptcy and take them through the appropriate steps, as well as act in their best interest.
The two main types of bankruptcy are Chapter 7 and Chapter 13. Chapter 7 involves liquidating assets to pay off debt. The money from these sold assets is distributed among creditors according to a court-approved agreement. The bankruptcy ends when a notice of discharge is given to the individual, and a record of the bankruptcy stays on that person's credit report for ten years. "Having a bankruptcy on your credit report is not a death sentence, and a good bankruptcy attorney will show clients how to build back credit," says Mr. Feinstein.
Chapter 13 bankruptcy is also known as a reorganization bankruptcy. This allows a person to pay off debts according to a repayment plan agreed upon by creditors, the individual, and the Court. Any debts that remain at the end of that plan period are discharged. This is a good option for people with consistent income who want to keep their property and assets.
Filing for bankruptcy is a complex process, but approaching it with the right information and strong legal representation can help people get the fresh start they need.
The Law Offices of Bruce Feinstein has nearly two decades of experience in bankruptcy law, helping clients and families resolve their issues and move forward with their lives. Visit bfeinsteinesq.com for more information or call (718) 514-9770 to reach the New York office.