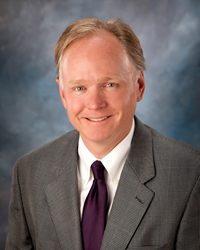 We've been working diligently to take the best practices from both entities to provide our valued customers with cost-saving processes and technologies in the ITS market
DAVENPORT, Iowa (PRWEB) November 01, 2017
After MoboTrex acquired RGA LLC, a mid-Atlantic traffic systems distributor in April 2017, the organization has decided to rename RGA to MoboTrex Mid-Atlantic effective November 1, 2017.
"Since RGA and MoboTrex joined forces last spring, we've been working diligently to take the best practices from both entities to provide our valued customers with cost-saving processes and technologies in the ITS market," said Joel Wright, MoboTrex CEO and president. "We've been building our infrastructure to provide more robust customer service and building our team of experts to provide our customers with innovative solutions. We are all working as one team now—and our employees are excited to share the same MoboTrex name and culture."
MoboTrex Mid-Atlantic will continue to serve the ITS and transportation engineering markets in Maryland, Virginia, West Virginia, North Carolina and the District of Columbia, as part of MoboTrex's existing company-owned distribution arm, MoboTrex Distribution. MoboTrex Midwest, the company's other distribution entity, provides ITS solutions to customers in Iowa, Minnesota, Missouri, Nebraska, North Dakota, South Dakota, Illinois and Texas.
Plans are underway to change RGA signage to MoboTrex signage on RGA's building in Powhatan, Virginia, as well as integrating infrastructure systems including telecom, order processing, collateral materials and more. RGA's website also will be re-routed to MoboTrex's Distribution website beginning November 1, 2017.
"For our customers, the process should be seamless," said Wright. "They'll have the same great team of experts providing traffic solutions, but will be visiting a different website or seeing the MoboTrex name on the building, packages or paperwork."
About MoboTrex
MoboTrex is a leading manufacturer of traffic control systems, including the Eagle flagship brand, and a distributor of the Intelligent Transportation Systems industry's best products and solutions. The mobility and traffic experts are headquartered in Davenport, Iowa, with a manufacturing facility in Austin, Texas, and distribution facilities in Powhatan, Virginia, and Chicago. MoboTrex supplies innovative products and expert solutions to the Intelligent Transportation Systems market in the United States and Canada.