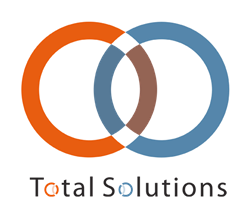 (PRWEB) October 31, 2017
At SharePoint Fest Chicago, an exclusive SharePoint and Office 365 technology conference, attendees will learn from the brightest minds in the SharePoint universe!
SharePoint Fest Chicago will begin with two days of pre-conference workshops on December 5 and 6, 2017, followed by a two-day conference (including an expo hall) on December 7 and 8, 2017. Be sure to stop by the Total Solutions booth to better understand the capabilities of SharePoint, and maximize your return on investment in technology!
About Total Solutions
Total Solutions is an energetic and innovative SharePoint Consulting and Application Development firm based in Metro Detroit. Having served clients in the region for over 20 years, we are experts at designing, developing, and deploying SharePoint based, enterprise solutions. With clients ranging from higher education institutions to international Fortune 100 companies, our goal is to maximize our customer's SharePoint investments and drive user adoption. We offer a broad range of SharePoint services including: - Portal Design and Development - Reporting and Dashboards - Migrations - Administration and Support - Workflow Development - Custom Application Development
Web Site: http://www.totalsol.com
About SharePoint Fest
SharePoint Fest is in its seventh year. It offers a two-day conference (with two optional pre-conference workshop days) that brings together SharePoint enthusiasts and practitioners, with many of the leading SharePoint experts and solution providers in the country.
Attend SharePoint Fest Chicago where attendees will be able to attend workshops and seminars – taught by Microsoft Certified Trainers, Microsoft engineers, and Microsoft MCM's and MVPs – covering Enterprise Content Management, Implementation/Administration, Business Value, Search, Business Intelligence, Office 365 and SharePoint Development. Attendees will be able to choose one complete learning track or mix and match based on what content best meets their current needs.
At SharePoint Fest Chicago, there will be sessions created for SharePoint administrators, software developers, business analysts, information architects, and knowledge workers, which will ensure that attendees walk away with as much knowledge as they desire to truly leverage SharePoint in their current environment.
Web Site: http://www.sharepointfest.com/Chicago