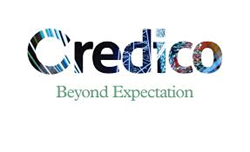 These meetings are ideal opportunities to share experiences, exchange ideas with the right people in the business, expand your knowledge and broaden horizons, hone your skills, open your mind to the student mentality needed to succeed and network with successful businessmen
JOHANNESBURG, South Africa (PRWEB) November 02, 2017
The meetings commenced at the Lakes Hotel in Johannesburg – offering gorgeous views over the lakes as an idyllic backdrop for the event. Then, after a quick flight down to the mother city of Cape Town, the Two Oceans Aquarium hosted the second meeting. Credico then headed to the sunshine coast of Durban at the Greyville Racecourse, and ended their succession of events in the Eastern Cape at the breath-taking Fish River Sun Hotel.
About Credico: http://www.credico.com/who-we-are/about/
Over the course of the sales training day, Credico team members and their contractors were given the chance to learn from 'the big sharks' in the business, as a number of guest speakers conducted insightful talks and Q&As with attendees. The underlying theme of the meeting was 'building entrepreneurs', and focused on equipping attendees with the knowledge needed to build and grow their own businesses. Meticulous attention to detail was placed on ensuring individuals reach their end goal of being successful entrepreneurs, by applying the teachings and proven business basics of the guest speakers.
Credico, who provide B2B and B2C clients with high-quality direct sales solutions in retail, events, door-to-door and street markets, rendered the training meeting a huge success. A Credico South Africa spokesperson branded the meeting, "an opportunity for team members to learn more about the growth of the business as well as giving them the chance to network and bounce around business ideas."
With over 2,570 people from different provinces around the country joining inspirational, informative and motivational discussions during the meetings, Credico believes there is no doubt that the industry is growing rapidly, with more milestones set to be achieved before the end of the year. The firm particularly enjoy hosting workshops and training days like this, and hope to consistently motivate their team members and contractors to work harder towards accomplishing shared company goals.
"These meetings are ideal opportunities to share experiences, exchange ideas with the right people in the business, expand your knowledge and broaden horizons, hone your skills, open your mind to the student mentality needed to succeed and network with successful businessmen," stated a spokesperson for the firm.
Following the event, the field marketing specialists have thanked everyone who attended this event, and are eagerly anticipating the emergence of new entrepreneurs in the industry.