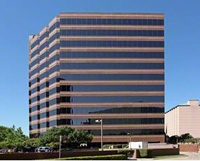 Mark does a great job with outreach and continuing education.
Dallas, Texas (PRWEB) November 02, 2017
Leading Dallas, Texas, trust and estate litigation law firm, Burdette & Rice is proud to announce that attorney Mark Caldwell will be speaking November 8, 2017, on the topic of "Summary Judgements" at the Rockwall County Bar Association. Dedicated to serving the legal needs of Rockwall County, the attorneys of the Rockwall County Bar Association are committed to remaining on the cutting edge of the profession and serving the needs of their clientele. Monthly meetings center around speakers discussing legal issues affecting the membership; Caldwell's talk is a highly anticipated talk that will focus on "summary judgements" as they pertain to trust and estate litigation under Texas law.
"Mark does a great job with outreach and continuing education," said Elliott Burdette, Managing Director of Probate Litigation at Burdette and Rice. "Anyone who is in the Rockwall County Bar association or nearby on November 8, 2017, is highly encouraged to attend his talk."
To learn more about the Rockwall County Bar Association, visit their website at http://rockwallbar.com/. Persons interested in specifics of the talk, or who may be facing a private matter concerning trust and/or estate litigation are urged to reach out to either Mark Caldwell, directly, or to just visit the Burdette & Rice website at http://www.dallasprobateattorneys.com/ to request a no obligation consultation. No two situations are alike, and so combining the depth of experience of Mark Caldwell with the specifics of an individual case is an excellent way to learn and move forward within the constraints of Texas law on probate, estates, and trusts.
MORE ON ATTORNEY MARK R. CALDWELL
Mark earned his law degree from New England School of Law in Boston, Massachusetts in 2005. He entered private practice as a litigator in a boutique probate and trust firm, representing executors, guardians, and beneficiaries in complex estate and trust litigation. He has also represented fiduciaries in all phases of estate, trust, and guardianship administration. Mark enjoys the investigatory aspects of estate and trust litigation, including reviewing and analyzing medical, financial, and suspicious property records and transactions. Mark is committed to developing and maintaining strong, personal relationships with his clients. He endeavors to offer smart, pragmatic and cost-effective legal advice. Mark believes that the strongest winning position is one that is simple, direct, and understandable and he realizes that estate and guardianship litigation often involves substantial damage to family relationships. While he strives to advocate strong, aggressive positions for clients, Mark also strives to resolve disputes in an ethical and reasonable manner that, if desired, does not preclude the opportunity for reconciliation. Mark is married and has three children. He enjoys spending time with his family, living an active lifestyle and traveling.
ABOUT BURDETTE & RICE, PLLC
Burdette & Rice, PLLC is a top Dallas probate law firm, with lawyers dedicated to listening to their clients, being fully present to them, and advocating their clients' positions in the simplest and most persuasive way possible. The law firm employs some of the top probate and estate lawyers in Dallas, Texas. Clients come to Burdette & Rice to contest a will in Texas, work on complex inheritance litigation and disputes, and to litigate disputes over powers of attorney, guardianship and trustee issues all based on Texas law.
Burdette & Rice, PLLC
Media Relations
http://www.dallasprobateattorneys.com/
972-991-7700