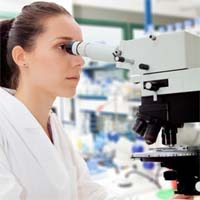 BAP1 protein loss was associated with enhanced sensitivity to FGFR inhibition.
RALEIGH, N.C. (PRWEB) November 02, 2017
A study conducted in England and The Netherlands may open the door to new kinds of mesothelioma treatments using drugs that block the fibroblast growth factor receptor (FGFR) signaling pathway. Surviving Mesothelioma has the full story. Click here to read the article now.
Research at The Netherlands Cancer Institute and University College London suggests that mesothelioma patients with a mutation on the BAP1 gene may be more responsive to FGFR inhibitors.
"BAP1 protein loss was associated with enhanced sensitivity to FGFR inhibition," writes author, Josine Quispel-Janssen, MD, a thoracic oncologist at Netherlands Cancer Institute. "BAP1 protein loss...could serve as a potential biomarker to select patients for FGFR inhibitor treatment."
According to the study published in Clinical Cancer Research, the FGFR pathway is a tyrosine kinase signaling pathway that plays an important role in the development and growth of cancers such as malignant pleural mesothelioma.
"Current mesothelioma treatment is largely a process of trial and error since there is no good way to predict which patients will respond to which treatments," says Alex Strauss, Managing Editor for Surviving Mesothelioma. "This research may pave the way for more targeted and effective treatments for these FGFR-sensitive mesothelioma patients."
To read more about FGFR and its potential significance in the development and treatment of malignant pleural mesothelioma, see FGFR Inhibitors May Offer New Way to Treat Malignant Pleural Mesothelioma, now available on the Surviving Mesothelioma website.
Quispel-Janssen, JM, et al, "Comprehensive pharmacogenomic profiling of malignant pleural mesothelioma identifies a subgroup sensitive to FGFR inhibition," October 23, 2017, Clinical Cancer Research, Epub ahead of print, http://clincancerres.aacrjournals.org/content/early/2017/10/21/1078-0432.CCR-17-1172
For more than a decade, Surviving Mesothelioma has brought readers the most important and ground-breaking news on the causes, diagnosis and treatment of mesothelioma. All Surviving Mesothelioma news is gathered and reported directly from the peer-reviewed medical literature. Written for patients and their loved ones, Surviving Mesothelioma news helps families make more informed decisions.