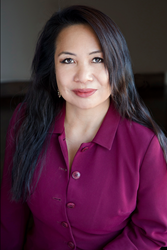 Be courageous and assert your rights for equal pay and fair treatment. Know that the laws protect you from retaliation and termination for standing up for what is just.
Los Angeles, CA (PRWEB) November 02, 2017
Renowned workers' rights attorney Toni Jaramilla recently gave an interview on ESPN LA 710 AM regarding a high-profile gender discrimination case (Case No. BC660219 filed in the Superior Court of the State of California for the County of Los Angeles). The matter will be proceeding to arbitration. In the case, her client, who worked in the sports agency industry for more than ten years, was allegedly discriminated and retaliated against by her employer, a professional sports agency, in violation of the Fair Employment and Housing Act, The Equal Pay Act (Labor Code § 1197.5), and in violation of public policy.
"She was performing the same/similar work with the same job title as her male colleagues, but was paid less in commissions and bonuses. She was also treated differently as a woman by being excluded from company retreats, where she could have been given opportunities to increase her visibility and opportunities in the company," said Jaramilla in the interview. "When she complained about being treated and paid unfairly, she was fired in retaliation for standing up against inequality and implicit bias."
Furthermore, through her work with NBA all-star player Dwight Howard and other NBA players in the capacity similar to a sports agent, Ms. Jaramilla's client was instrumental in saving the company's highest revenue-generating clients from leaving its basketball division. "Under the law, every employee has the right to be treated equally in the workplace -- this pertains to equal pay and equal treatment; i.e., benefits, opportunities, promotions, discipline," noted Jaramilla, who was recently recognized as one of California's Top 75 Attorneys in Employment Law by the Daily Journal.
In the ESPN interview, Jaramilla also offers advice to workers experiencing discrimination. "Be courageous and assert your rights for equal pay and fair treatment. Know that the laws protect you from retaliation and termination for standing up for what is just."
To listen to Jaramilla's ESPN LA interview in its entirety, please visit http://www.espn.com/espnradio/losangeles/play?id=20947910.
About Toni Jaramilla, A Professional Law Corporation
Toni Jaramilla is committed to achieving the best possible results for employees who have experienced problems in the workplace. Serving clients throughout Los Angeles, her focus is on achieving positive social change for workers. Through zealous and ethical advocacy, lawyers at the firm have built a reputation for excellence in the practice of employment and labor law. For more information, please call (310) 551-3020, or visit http://www.jaramilla.com. The office is located at 12100 Wilshire Blvd., Suite 600, Los Angeles, CA 90025.
About the NALA™
The NALA offers small and medium-sized businesses effective ways to reach customers through new media. As a single-agency source, the NALA helps businesses flourish in their local community. The NALA's mission is to promote a business' relevant and newsworthy events and achievements, both online and through traditional media. The information and content in this article are not in conjunction with the views of the NALA. For media inquiries, please call 805.650.6121, ext. 361.