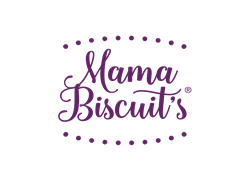 FREDERICK, Md. (PRWEB) November 07, 2017
Like good proofed dough, in a little more than 2 years of launching her online store in May 2015, Ms. Riley's, Mama Biscuit's Gourmet Biscuit Co (MBGB) has grown tremendously. And then, QVC came to their doorstep. Just in time for the holiday season, QVC has invited America's newest biscuit darling, Mama Biscuit Gourmet Biscuit Company to appear on its Gourmet Holiday-themed show. The segment is scheduled to air November 6, 2017 4pm-6pm ET. With over 50 unique, creative biscuit flavors in her repertoire, QVC has chosen to showcase her savory line, featuring the signature Cream Buttermilk biscuit and the top-selling Chicken Pot Pie biscuit. And, Mama Biscuit will unveil a Roasted Garlic-Onion-Chive biscuit, created especially for QVC, during the show.
"Being on QVC is an entrepreneurs dream. And sharing our gourmet biscuit, during the holiday season, is ideal. Our fans tell us our biscuits transport their taste buds back to childhood meals and create nostalgic emotions. We use only premium ingredients like real butter and bake love into every biscuit. "We are grateful to QVC for the platform to share with the world," states Mama Biscuit's founder, Lesley Riley.
MBGB quickly became the biscuit darling to local wineries and specialty shops, wholesalers and supermarkets like Wegmans, Walmart (July 2018), Sam's Club and Amazon. Additionally, Mama Biscuit makes private label goods. Mama Biscuit recently expanded out of their incubator kitchen in Frederick, Maryland, relocating to 7,500 square foot warehouse and office space nearby. In 2017, Mama Biscuit will more than double their staff to 20 employees and with projections to double that number by 2018.
No stranger to the kitchen, Riley owned and operated her own successful, Southern-style restaurant in North Carolina. Mama Riley's mission is to "bring a Northern flair to a Southern classic" and quality is baked into every item she allows out the door. Mama Riley and her team, have created over 50 signature, biscuit recipes. The top sellers include both sweet and savory offerings, like her famous Chicken Pot Pie and Bananas Foster with salted Pecan Praline, Kahlua stuffed Brie with brown sugared pecans, Spiced Mango with Tequila-Lime glaze.
ABOUT Mama Biscuits:
Mama's Biscuit is America's first online gourmet biscuit company. The core mission is "quality over quantity." The team at Mama Biscuit believes in getting back to basics, by making premium foods with only the finest, freshest ingredients that taste good. Mama Biscuit's goal is to create an experience that takes you on a flavor journey, where your taste buds have never traveled. Over 50 unique specialty flavors. They have been featured in Women Biz Journal, Bake Magazine, Frederick Magazine, Bethesda Magazine, Businesswomen.org, CITYpeek.com, Country Living, and Family Circle Magazine. Go online and create a variety dozen or half dozen to savor at home.
QVC, the Q and Q Ribbon Logo, are registered service marks of ER Marks, Inc.