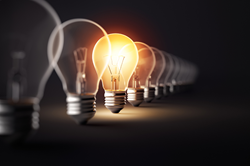 We are thrilled to welcome EMC to the Oracle ERP Cloud community - Steve Cox, group vice president, Oracle ERP and EPM product marketing
CINCINNATI (PRWEB) November 06, 2017
Terillium, an Enterprise Resource Planning (ERP) consulting company and Platinum level member of the Oracle PartnerNetwork, recently took EMC live on Oracle ERP Cloud and Oracle Sales Cloud. Through the implementation with Terillium, EMC is using Oracle Cloud to manage its project-based business with software that is configured to take users through the company's end-to-end project management process.
EMC offers turnkey projects that replace current building and infrastructure lighting and controls with sustainable, energy-efficient lighting. EMC provides services to major retail chains, industrial corporations, healthcare providers, and government entities. EMC projects involve auditing the current energy and lighting requirements and upgrading the customer's facility, saving the organization both energy and money.
Overall, through projects with many organizations in North and South America, EMC has saved nearly three billion kilowatt-hours of energy.  
EMC's trademarked project management approach maximizes customer results in each project phase, from initial planning through installation, bringing an immediate, positive impact to their customers' bottom line. EMC needed a modern ERP system to support the company's innovative project management approach. Using the Oracle Unified Method (OUM) implementation methodology, the Terillium consulting team configured, tested, and implemented Oracle ERP Cloud.
EMC required a more robust estimating and bidding tool. Rather than use a third-party solution, Terillium enabled EMC to fully manage their unique project lifecycle within one system by extending Oracle Sales Cloud. Terillium designed and built an estimating application to meet the specific business and industry needs for EMC.
Using Oracle Cloud software EMC can digitally: track leads and opportunities, easily turn leads into estimates, turn an estimate into a project and contract, generate purchase orders based on projects and contracts, manage project budgets, recognize revenue based on projects and contracts, track schedules, generate reports, create invoices and track billing, close-out projects once completed.
"We needed to upgrade some of our more manual processes with digital technology. By moving our project management process to the cloud, we can keep up with our business growth and continue to serve our clients to the best of our ability. EMC leadership chose Oracle Cloud ERP because of the functionality as well as the configuration designed by our implementation consulting partner, Terillium. Terillium presented us with a cloud solution that is truly an end-to-end, digital business system," said Russ Johnson, Chief Information Officer at EMC.
"We were able to work with the EMC team to move them from their Excel and QuickBooks-based systems to Oracle ERP Cloud. Through Oracle Sales Cloud extensions, we included activity tracking and an approval process that, with a click of a button, automatically creates implementation projects, project tasks, project budgets, project contracts, and purchase requisitions," said Dale Zanskas, ERP Cloud Practice Manager at Terillium. "Through the aggregation of this functionality, the Oracle Cloud has become EMC's single integrated system of record."
"We are thrilled to welcome EMC to the Oracle ERP Cloud community. A longtime Oracle partner, Terillium's industry knowledge was crucial in designing a software solution best suited for EMC's business," said Steve Cox, Group Vice President, Oracle ERP and EPM product marketing. "We look forward to working with Terillium to bring customized Oracle ERP Cloud solutions to other project-based businesses that could benefit from a unified, comprehensive ERP platform."
Read the full project case study for more information.
About Terillium
Terillium is an award-winning ERP consulting company and Platinum level member of Oracle PartnerNetwork specialized in Oracle ERP Cloud, Oracle JD Edwards, and NetSuite. The Terillium consulting team has unsurpassed ERP software knowledge and is straightforward in their project approach. Terillium has helped over 500 businesses with: on-premise and cloud ERP implementations, upgrades, support services, custom development, cloud services, software licensing, and special projects. To learn more visit: https://terillium.com/about-terillium/
About Oracle PartnerNetwork
Oracle PartnerNetwork (OPN) is Oracle's partner program that provides partners with a differentiated advantage to develop, sell and implement Oracle solutions. OPN offers resources to train and support specialized knowledge of Oracle's products and solutions and has evolved to recognize Oracle's growing product portfolio, partner base and business opportunity. Key to the latest enhancements to OPN is the ability for partners to be recognized and rewarded for their investment in Oracle Cloud. Partners engaging with Oracle will be able to differentiate their Oracle Cloud expertise and success with customers through the OPN Cloud program – an innovative program that complements existing OPN program levels with tiers of recognition and progressive benefits for partners working with Oracle Cloud. To find out more visit: http://www.oracle.com/partners.
Trademarks
Oracle and Java are registered trademarks of Oracle and/or its affiliates.