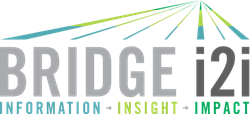 FREMONT, Calif. (PRWEB) November 03, 2017
BRIDGEi2i Analytics Solutions Pvt. Ltd., a global analytics solutions company, was recently recognized as a top customer analytics provider. The recognition for the award was focused on customer analytics service providers in the third quarter of 2017.
BRIDGEi2i is one of the top firms at being able to transform big customer data into big value. The report used 33 criteria to evaluate firms and defined the top ten in customer analytics, including BRIDGEi2i. The company is singled out for their ability to turn data into insight and action. As the report points out, the customer analytics service provider market is growing rapidly and the most successful firms are those that can both create predictive models and then use these models to identify and measure results.
According to BRIDGEi2i CEO Prithvijit Roy, "All of us at the company are very proud of the work we do, and it is very satisfying to know that an outside and independent organization has recognized us and validated our work." Roy also mentioned that the recognition has encouraged him and his employees to work even harder to remain a leader in customer analytics.
BRIDGEi2i offers a variety of services including marketing analytics, sales analytics, rick management, supply chain analytics, employee engagement analytics and customer analytics. The company's clients come from many market sectors including technology, financial services, insurance, retail, consumer packaged goods, education, and hospitality. The firm helps its clients conceptualize data, generate actionable insights from complex business problems, and make data-driven decisions across pan-enterprise processes to create sustainable business impact.
To learn more visit http://www.bridgei2i.com or call +91-80-67422100 to speak with a company representative.