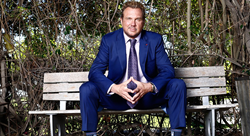 (PRWEB) November 04, 2017
The successful businessman known as the "King of Cannabis" held a private fundraiser for California gubernatorial candidate, Lt. Governor Gavin Newsom, at his Hollywood Hills estate, attended by a curated guest list of politicians, celebrities, entrepreneurs, taste makers, and movers and shakers of the legal marijuana industry.
With more than $140,000 raised in 90 minutes, it's clear the cannabis industry has picked its candidate in Gavin Newsom. In truth, Gavin has been a longtime favorite of the community, having launched California's Blue Ribbon Commission on Marijuana Policy in 2014, campaigned for five months, and was instrumental in getting Proposition 64 passed, with 56 percent of voters in favor.
The successful fundraiser was hosted by Michael "BigMike" Straumietis, founder and CEO of Advanced Nutrients, the No. 1 cannabis brand in the world, with operations throughout North America, Spain, Germany and Eastern Europe, and sales in 97 countries. He's also a social media icon who has more than 2.5 million followers across his social media platforms, with his Instagram account @BigMike accounting for 1.4 million of those followers.
The celebrity CEO, philanthropist, entrepreneur and investor was happy to host Lt. Governor Newsom. About his support, BigMike said:
"I proudly endorse Lt. Governor Gavin Newsom as California's next governor. He has always been a strong proponent of legalizing marijuana, and fighting against prejudiced and antiquated notions surrounding the cannabis industry. With Gavin's strong entrepreneurial background and understanding of the social, political, economic and business development issues surrounding cannabis, there's no better choice for governor for the great state of California than Gavin Newsom."