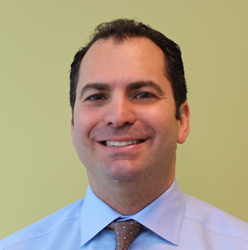 Plummeting sperm counts are a 'canary in the mine' for male health. We know that infertility is also associated with heart disease, diabetes and a number of other health problems.
VANCOUVER, B.C. (PRWEB) November 06, 2017
Acubalance Wellness Centre is pleased to be sponsoring the Acubalance Movember Acupuncture Challenge during the month of November to promote awareness and support research for men's health issues. Acubalance will donate all proceeds from men's acupuncture treatments, during this month, to the Movember Foundation.
"Movember is a great opportunity to support a worthy cause and shine the spotlight on men's reproductive health," according to Dr Lorne Brown, Dr. TCM, founder and clinical director of Acubalance Wellness Centre and an internationally acclaimed natural fertility expert.
Movember is an annual campaign that challenges men to grow mustaches and sponsor events during the month of November to raise awareness of and support for men's health issues.
A recent study has shown an alarming 50% decline in men's sperm count in Western countries and a joint occurrence of rising incidence of testicular cancer in young men of reproductive age over the last 20 years. (BMJ.online October 10, 2017. Abstract)
"Male infertility is a biomarker for men's overall health," says Brown. "Plummeting sperm counts are a 'canary in the mine' for male health. We know that infertility is also associated with heart disease, diabetes and a number of other health problems."
Environmental factors may be contributing to the decline. A new study from the Nofer Institute of Occupational Medicine in Lodz, Poland, shows that men whose urine has high concentrations of parabens—a chemical commonly found in products like shampoo and soap—have lower testosterone levels and more abnormally shaped and slow moving sperm.
In addition research has shown that phthalates—endocrine-disrupting compounds found in plastic bottles, laundry detergents, food and many personal care products—can negatively impact men's sperm.
Lifestyle factors may also be playing a role in men's reproductive health. Factors that can negatively impact sperm include:

Unhealthy diet
Excessive alcohol
Marijuana
Cigarettes
Hot tubs
Obesity
Stress
The good news is that men are constantly producing new sperm and that improvements in lifestyle, weight loss and environment increase sperm quantity and quality in many men.
"At Acubalance we put men on a program to reduce stress, repair environmental insults to the reproductive system, reduce free radicals and inflammation, and optimize overall health. Chinese herbal therapy, fertility acupuncture and naturopathy have been shown to boost sperm quality and quantity," says Dr Brown.
The Acubalance Top 5 Tips to Improve Fertility and Overall Health
1) Eat a diet high in antioxidants including 10 servings of colourful veggies and fruits per day. In addition, take a high quality antioxidant supplements.
2) Supplements
Take Vitamin D3/K2. Vitamin D3 is essential for the healthy development of each sperm's nucleus. It also increases levels of the male sex hormone testosterone, improving a man's libido
Vitamin C
Zinc
Selenium
Co Q10
Omega 3
L carnitine
3) Don't cook your balls

No hot tubs or saunas
Cell phone out of pockets and computers off laps
Wear loose underwear or boxers
4) Manage stress with exercise, acupuncture and meditation, not marijuana.
5) Take a course of acupuncture treatments to improve sperm quality.
Recent studies have shown that acupuncture can effectively:

Increase sperm production
Increase the percentage of healthy sperm
Improve sperm movement (motility)
Improve the levels of hormones responsible for fertility
Increase the rate of pregnancy when used in conjunction with ART studies
(A study in the journal of Fertility and Sterility showed a general improvement of sperm quality, specifically in the ultrastructural integrity of spermatozoa, after acupuncture. Pei J et al Fertil Steril. Jul; 84(1):141-7)
In addition to treating infertility, acupuncture has been shown to effectively treat other male health conditions including enlarged prostate, which affects about 50% of men in their 60's. Studies have shown that acupuncture, moxibustion (a form of heat therapy used with acupuncture), laser acupuncture, and Chinese herbal therapy can all help restore normal urinary function and eliminate the root causes of prostate enlargement.
Acubalance Wellness Centre (acubalance.ca) is British Columbia's leading reproductive wellness clinic, specializing in natural integrative care for fertility, pregnancy, and women's health. As the first clinic in Western Canada to introduce fertility acupuncture, Acubalance has helped thousands of women and couples find the way to conceive and have a healthy baby.