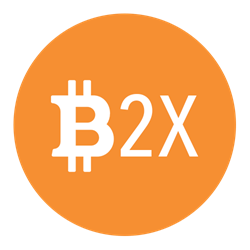 After the fork takes place, anyone who holds a bitcoin will receive two bitcoins in its place; one original bitcoin (symbol BTC) and a new bitcoin (symbol B2X)
(PRWEB) November 08, 2017
A bitcoin fork is about to happen on the 16th November which will create a brand-new type of bitcoin, known as Bitcoin2, to sit alongside the original coin. Anyone who currently owns bitcoins, or is thinking of investing in bitcoins, should understand why this fork is different from anything that has gone before and have a strategy in place for what they are going to do during the fork.
After the fork takes place, anyone who holds a bitcoin will receive two bitcoins in its place; one original bitcoin (symbol BTC) and a new bitcoin (symbol B2X) without the need to do anything. This is one possible explanation for the recent sharp increase in the value of a bitcoin, which has risen from $3,300 to $7,400 in the space of just 30 days. But it isn't necessarily a case of "free money" for everyone…
Previous bitcoin forks, both hard and soft, have seen a consensus amongst the Bitcoin Community on the accepted way forward. But the forthcoming fork, known as Segwit2x, has deeply divided opinion and there is no firm agreement on whether the new bitcoin is a good idea or not.
The most easily understood difference between the new and the old is that B2X will have 2MB blocks whilst the old BTC will stay at 1MB. That change requires everyone in the Bitcoin Network to upgrade their software. Whereas some big players are ready and willing to do that, others do not want to go ahead.
This creates three possible outcomes:
1. The majority of the network decide the change is good and B2X becomes the main currency, eventually taking over the "brand" symbol of BTC. In this situation your old BTC would become nearly worthless and essentially be replaced by B2X (but with the BTC name)
2. The majority decide not to support the new software, so B2X becomes a non-entity and everyone forgets about it. In this scenario your B2X would become worthless.
3. The network remains divided and both BTC and B2X continue with their own supporters keeping the blockchains alive - the "free money" scenario.
What should you do during the fork?
If you are a trader, you will already be well versed in the politics of the situation – or you should be! So, this guide is for people who have bought a few bitcoins, perhaps as a long term investment.

Make sure your bitcoins are safe, ideally in a hardware or paper wallet
Stop making transactions 48 hours either side of the fork
Keep an eye on the news to see which of the outcomes occur
Strat making transactions again only once your chosen wallet supports the new blockchain(s)
Think about investing in altcoins like Ether or Litecoin whilst the bitcoin market remains volatile.
For more information on everything to do with Bitcoins, please visit bitcoins.net