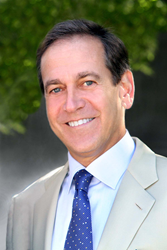 Few people understand how meniscal tears happen or how to treat or even avoid them.
NEW YORK and GREENWICH, Conn. (PRWEB) November 07, 2017
November 2017 – When people refer to torn cartilage in the knee, they're often talking about a tear in the meniscus, the wedge of cartilage cushioning the space between the thighbone and shinbone. But few people understand how meniscal tears happen or how to treat or even avoid them, according orthopaedic surgeon Kevin D. Plancher, MD, founder of Plancher Orthopaedics & Sports Medicine.
Meniscal tears are one of the most common knee injuries in the United States. According to Boston Children's Hospital, more than a half-million meniscal tears occur nationally every year, with young athletes increasingly affected because children are participating in organized sports at earlier ages. Additionally, the fact that each knee joint contains two menisci only increases the odds that one will be torn or otherwise injured, Dr. Plancher notes.
"We really rely on the shock-absorbing qualities of the meniscus during everyday movement," he says. "That's why a meniscal tear can not only knock you off the field, but cause pain and difficulty in daily living. Understanding the causes offers a glimpse of how we can prevent meniscal tears."
Common causes and symptoms of meniscal tears
Athlete or not, your meniscus can be torn during activities that rotate or place pressure on the knee joint, Dr. Plancher says. These include:

Sports injuries involving squats or twists, such as a football tackle or rapid basketball pivot
Trauma such as automobile accidents
Excess body weight that strains the entire knee
Aging, which thins and weakens knee cartilage over time
"Sports requiring sudden turns and stops – which also include soccer and tennis in addition to football and basketball – put these athletes at higher risk for meniscal tears," says Dr. Plancher, also a Clinical Professor in Orthopaedics at Albert Einstein College of Medicine in New York. "But even performing a seemingly benign activity, such as twisting the knee while rising from a chair, can cause a meniscal tear in someone predisposed to the problem."
People who have torn their meniscus often report a "popping" sound in the knee joint when the tear occurred. Other common symptoms of a meniscal tear include pain, stiffness or swelling in the knee that gradually worsens over days. The knee may also feel unstable, as if it's "giving way," Dr. Plancher notes. In the last 28 years, Dr. Plancher has treated numerous young athletes and suggests early intervention if it is a non-healing type of meniscus tear.
Treating and avoiding meniscal tears
Successfully treating meniscal tears can be complicated by the fact that the meniscus receives only limited blood flow. But so-called "conservative" measures are almost always attempted before surgery. These non-surgical tactics include resting the knee – including using crutches; icing the knee every 3 to 4 hours for 30 minutes; elevating the knee; or compressing or wrapping the knee in an elastic bandage to lower inflammation.
"Physical therapy is also a potential option," Dr. Plancher adds. "But if a patient's symptoms or pain don't improve within about 6 weeks, surgery may be considered to either repair or remove the meniscus."
Prevention, of course, is always preferable to tearing your meniscus in the first place. Not all meniscal tears can be avoided, but athletes in particular can use several strategies to lower their odds of this potentially devastating injury, Dr. Plancher says. These include strengthening the muscles surrounding the knee joint, especially the quadriceps; and avoiding movements during sports that up the odds of a meniscal tear, including hard stops and exaggerated twists.
"If you do tear your meniscus," Dr. Plancher says, "the goal is to get back to the sports you love. Fortunately, that's almost always possible with prompt, comprehensive treatment."
Kevin D. Plancher, MD, is a board-certified orthopaedic surgeon and the founder of Plancher Orthopaedics & Sports Medicine.
Plancher Orthopaedics & Sports Medicine is a comprehensive orthopaedics and sports medicine practice with offices in New York City and Greenwich, CT. http://www.plancherortho.com