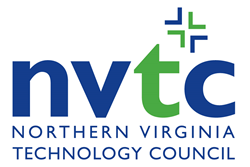 HERNDON, Va. (PRWEB) November 07, 2017
The Northern Virginia Technology Council (NVTC) announced today the appointment of four new members to the NVTC Board of Directors. The new NVTC Board members are:
Matt Calkins, Co-Founder and CEO, Appian
Matt Calkins is Co-Founder and CEO of Appian, a leading low-code software development platform that enables companies and government clients to rapidly develop powerful and unique applications. Calkins founded Appian in 1999 when he was 26 years old. Under his leadership, Appian completed a successful IPO in May 2017, which was recognized as the most successful technology IPO of the year. Appian was named Tech Company of the Year (over $50 million in revenue) by NVTC in 2015. Prior to founding Appian, Calkins was Director of the Enterprise Product Group at MicroStrategy. He serves on the Board of Trustees for the NVTC TechPAC, the Virginia Public Access Project and the Sorensen Institute.
Andrew Clements, Partner, Grant Thornton
Andrew Clements is a Partner in Grant Thornton's Mid-Atlantic audit practice. Grant Thornton is one of the world's leading organizations of independent audit, tax and advisory firms. The size and global reach of the Grant Thornton International network allows the delivery of a full range of services across the globe in more than 130 countries, employing over 42,000 people worldwide, including over 8,500 in the USA. Clements has over fourteen years of public accounting experience, focusing on both public and private companies in the technology, professional services and real estate industries. Clements began his career with Grant Thornton in the United Kingdom before transferring to the USA in 2007.
Matt Desch, CEO, Iridium Communications Inc.
Since 2009, Matt Desch has served as CEO of Iridium Communications Inc., a technology innovator and market leader in satellite communications offering global communications for maritime, aviation, terrestrial and IoT applications. Desch has more than 35 years of experience in telecommunications leadership and was an early pioneer in the global wireless industry. Desch previously served as CEO of Telcordia Technologies, Inc., as well as President of Nortel Networks. Desch is a member of the President's National Security Telecommunications Advisory Committee (NSTAC) and is on the Board of the Aircraft Owners and Pilots Association (AOPA).
Michele Kang, Founder and CEO, Cognosante
Michele Kang founded Cognosante to transform the U.S. healthcare system through innovative IT solutions. Under her leadership, Cognosante has emerged as one of the most trusted partners to key federal and state health agencies. In 2015, she was named EY Entrepreneur Of The Year® and honored on the 2017 FedHealthIT 100 list, recognized for driving change and advancement in the federal health IT market. Consistent with Cognosante's overall vision, Kang founded Cognosante Foundation to give back to the community, and Cognosante Ventures to identify, invest in, and mentor early-stage health technology and data analytics companies.
###
The Northern Virginia Technology Council (NVTC) is the membership and trade association for the technology community in Northern Virginia. As the largest technology council in the nation, NVTC serves about 1,000 companies from all sectors of the technology industry, as well as service providers, universities, foreign embassies, nonprofit organizations and governmental agencies. Through its member companies, NVTC represents about 300,000 employees in the region. NVTC is recognized as the nation's leader in providing its technology community with networking and educational events; specialized services and benefits; public policy advocacy; branding of its region as a major global technology center; initiatives in targeted business sectors and in the international, entrepreneurship, workforce and education arenas; and the NVTC Foundation, a 501(c)(3) nonprofit charity that supports the NVTC Veterans Employment Initiative and other priorities within Virginia's technology community. Visit NVTC at http://www.nvtc.org.