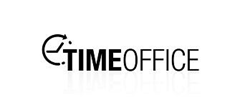 These fun, stylish chairs offer more options and more support for hours of gaming fun.
HOUSTON (PRWEB) November 16, 2017
Time Office Furniture is proud to announce the release of new gaming chairs. These chairs are designed especially for video game enthusiasts who spend even their leisure time in front of a computer or game console. These chairs are highly in demand because they provide gamers with more support and long-term comfort. In addition, these chairs come in an array of bold, fun colors, further separating them from workday office chairs.
Time Office Furniture offers multiple styles: the Race Car Style, the Bolt, the Sports Series and the Batman Series.
The Race Car chairs are the most traditional and affordable of the series, offering basic comfort. They come in black with white trim, black with red trim, and black with green trim.
The Bolt is a high-backed ergonomic gaming chair with a modern design. It is available in black and white.
The Sports Series comes in red with black trim or black with red trim and offers additional head and lumbar support.
The Batman Series also offers additional lumbar and head support and comes in either black with white trim, black with gold trim, or black with red trim. All three of the Batman Series options have the superhero's logo emblazoned across the back of the chair.
"We are happy to be able to offer these options," says Fatih Acar, spokesperson for Time Office Furniture. "These fun, stylish chairs offer more options and more support for hours of gaming fun."
Gaming chairs have become very popular lately for their ability to keep customers both comfortable and healthier while they play. They tend to have higher backs than the most ergonomic office chair, and additional padding in the back and seat. Many customers enjoy the bucket-style racing seats and the ability to tilt the chair to a variety of positions as well as heights, a feature ergonomic office chairs often lack.
They work well as a normal computer desk or office chairs as well and are easy to clean.
ABOUT TIME OFFICE FURNITURE
Time Office Furniture offers high-quality office furniture at affordable prices. All Time Office Products are imported from top-class manufacturers from around the world. For more information visit http://www.timeofficefurniture.com.