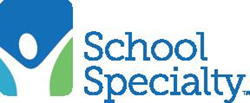 We are proud that K-12 educators recognize the ways that this powerful and engaging curriculum, which we continue to enhance, can bring depth and creativity to science instruction.
GREENVILLE, Wis. (PRWEB) November 07, 2017
For the second consecutive year, Full Option Science System™ (FOSS®), part of the School Specialty, Inc. (OTCQB: SCOO) ("School Specialty," "SSI" or "the Company") family of brands and the leading active-learning science program in the United States, was named a best science program by the readers of THE Journal. The program won silver in THE Journal's third annual Readers' Choice Awards in the Best Science Program category. Education technology professionals from across the country voted for the software, hardware and services they consider most vital to the job of educating and supporting America's 50 million K-12 students.
"We are honored to receive this recognition for FOSS from educators around the country for the second year in a row," said Bodie Marx, senior vice president of sales and product development for School Specialty Curriculum. "FOSS was developed based on the philosophy that students learn science best by actually doing science. We are proud that K-12 educators recognize the ways that this powerful and engaging curriculum, which we continue to enhance, can bring depth and creativity to science instruction."
Developed at the Lawrence Hall of Science at the University of California, Berkeley, FOSS Next Generation™ is a K-8 research-based active learning curriculum that engages students through firsthand experiences with scientific phenomena. Every FOSS investigation provides multiple exposures to science concepts including dynamic inquiry-based investigations, rigorous science-based reading, integrated technology resources to extend learning, opportunities to apply science to solve engineering challenges, and assessment tools to help teachers monitor student progress in developing understanding.
"More than 1,400 education technology professionals, including IT staff and educators, spoke out about the tools they think have the most positive impact on the mission of education," said David Nagel, editor-in-chief of THE Journal and editorial director for 1105 Media's Education Group. "All of the winners deserve high praise for their work in K–12 education and the impact they've had on teaching and learning, and we congratulate them for being selected by the teachers, administrators and technology staff they serve so well."
For more information about FOSS, visit http://www.deltaeducation.com/.
About THE Journal
THE Journal is the premier resource for K-12 senior-level district and school administrators, IT administration and instructional technologists who make decisions and influence technology purchases for their districts, schools and classrooms.
About 1105 Public Sector Media Group
1105 Public Sector Media Group, a division of 1105 Media, Inc., provides information, insight and analysis to the Government IT and Education IT (FED/SLED) sectors. Its content platforms include print, digital, online, events and a broad spectrum of marketing services. http://1105publicsector.com
About School Specialty, Inc.
School Specialty is a leading distributor of innovative and proprietary products, programs and services to the education marketplace. The Company designs, develops, and provides educators with the latest and very best school supplies, furniture and both curriculum and supplemental learning resources. Working in collaboration with educators, School Specialty reaches beyond the scope of textbooks to help teachers, guidance counselors and school administrators ensure that every student reaches his or her full potential. Through its SSI Guardian subsidiary, the Company is also committed to school, healthcare and corporate workplace safety by offering the highest quality curriculum, training and safety and security products. Finally, through its SOAR Life Products brand, the Company offers thousands of products that sharpen cognitive skills and build physical and mental strength in fun and creative ways. From childhood through adulthood, they help individuals live life to the fullest – engaged, happy and well. SOAR Life Products is a customized offering for hospitals, long-term care, therapeutic facilities, home care, surgery centers, day care centers, physician offices, and clinics. For more information about School Specialty, visit http://www.schoolspecialty.com.
@SchoolSpecialty
Connect with School Specialty on social media; search School Specialty on Facebook, Twitter, Instagram and Pinterest. For ideas and resources, educational trends and inspiration for today's educators – visit the Schoolyard blog.