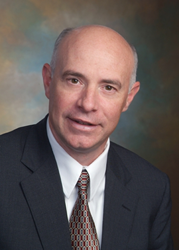 There are literally hundreds of examples of how the scope of local regulation has changed
Newark, NJ (PRWEB) November 08, 2017
A nearly decade-long gridlock over meaningful employment law reforms at the federal level has spurred many states and cities to take matters into their own hands. But as local legislatures accelerate their oversight of employers and impose their own laws, businesses must navigate a maze of often-conflicting rules that may offer little guidance, warns James P. Anelli, a shareholder in the Newark office of the national law firm LeClairRyan. Even unintentional violations can lead to draconian penalties as harsh as a forced shutdown of the business, he says.
"There are literally hundreds of examples of how the scope of local regulation has changed," the veteran labor and employment attorney reports in a recent blog, Workplace Now: The "Localization" of Employment Law – What you Don't Know Can Hurt. His post appears in the firm's LR Workplace Defender blog, which focuses on employment litigation issues.
"Perhaps the most breath-taking example took place this year in the 'City of Brotherly Love,' when Philadelphia created the legal authority to shut down a business located within its confines for an undefined period of time if the business 'severely' or 'repeatedly' violates its anti-discrimination law," he writes. "Besides the questionable constitutionality of this law, one of the major drawbacks with respect to many 'local laws' like Philadelphia's, is that they often come without any clear guidance as to exactly how they will be enforced."
The Philadelphia ordinance, for example, provides that "serious" violations can subject a business to closure, but does not define "serious," and does not say how many repeated violations would lead to a business shutdown, Anelli notes.
This year alone, more than 100 state and city laws were implemented, including one in Alabama, which prohibits rejecting applications based on the applicant's membership or non-membership in a labor union; and another in Connecticut, where employers cannot seek information about prior arrests, criminal charges or convictions in an initial employment application unless an employer is obligated to do so under federal or state law. New York, meanwhile, has increased the minimum salary required for employees to be considered "exempt" from overtime.
Another potential issue involves the very concept of workplace location. "This is because many employees work from home or travel to many states from home, and report to other employees who work from home or at several different offices," explains Anelli. "So, exactly where does an employee work? For example, does a New Jersey employee who works from home, but spends the majority of her time visiting New York City clients work in New York City for legal purposes?"
Against that background, employers today "should not be guided only by federal law, but must be extremely focused on state and city enactments," Anelli advises. "To be frank, it is unclear that most HR professionals even have the local resources at their disposal to stay on top of each new development absent a system designed to constantly monitor all workplace locations on an ongoing basis."
As localities ramp up their own wage and other regulations, businesses are likely to see more divergence between local, state and federal guidance, he adds. "To minimize their exposure to liability, even small businesses should consider consulting with their legal advisors to review and possibly revise their own policies," Anelli notes. "Once they're brought up to speed, businesses should also monitor new local legal developments on a regular basis, and take steps to ensure that managers and others in the company are complying with local laws."
About LeClairRyan
As a trusted advisor, LeClairRyan provides business counsel and client representation in corporate law and litigation. In this role, the firm applies its knowledge, insight and skill to help clients achieve their business objectives while managing and minimizing their legal risks, difficulties and expenses. With offices from coast to coast, the firm represents a wide variety of clients nationwide. For more information about LeClairRyan, visit http://www.leclairryan.com.
###
Press Contacts: At Parness & Associates Public Relations, Bill Parness, (732) 290-0121, bparness(at)parnesspr.com or Lisa Kreda, lkreda(at)parnesspr.com