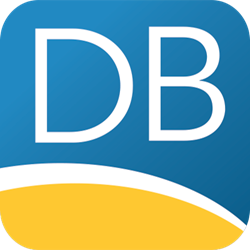 "With more integrations than ever before, DATABASICS is thrilled to offer more customization for a unified business solution." --DATABASICS CTO Marcel Syriani
Reston, VA (PRWEB) November 09, 2017
DATABASICS, a provider of time tracking and expense reporting software, announced today that the DATABASIC SuiteApp achieved 'Built for NetSuite' status. The new SuiteApp, built using Oracle NetSuite's SuiteCloud Computing Platform, provides timesheet and expense report integration with NetSuite to simplify the expense reporting process for joint customers.
Built for NetSuite is a program for NetSuite SuiteCloud Developer Network (SDN) partners that provides them with information, resources and a method to help them verify that their applications and integrations, built using the NetSuite SuiteCloud Computing Platform, meet NetSuite's standards and best practices. The Built for NetSuite program is designed to give NetSuite customers additional confidence that SuiteApps have been built to meet these standards.
The DATABASICS SuiteApp's innovative, cloud-based time and expense software integrates directly with NetSuite to make the expense reporting process simpler and easier. The SuiteApp brings together the latest technology in expense reporting with NetSuite's cloud business management suite, simplifying the expense reporting process. Joint customers have the flexibility to do what they need, on the web or on their own mobile device. The SuiteApp offers the following features and benefits:

Less manual data entry with expense reports converted to NetSuite Journal entries;
The power of automation and an app that solves their unique problems without workarounds;
Two-way integration to bring credit card transactions and receipts into the NetSuite system;
Integrations with a broad range of travel, financial, and HR systems for real-time visibility;
DATABASICS' award-winning customer service team, available 24/7 to solve problems and answer questions;
Global support, including international laws, taxes, VAT, languages, currencies, standards, business processes, policies, and integrations;
An all-in-one employee reporting system that brings together NetSuite & expense reporting in one easy-to-use app.
"With more integrations than ever before, DATABASICS is thrilled to offer more customization for a unified business solution," said DATABASICS CTO Marcel Syriani.
For information about Built for NetSuite SuiteApps, please visit http://www.netsuite.com/BuiltforNetSuite. For more information about the integrated solution, please visit http://www.suiteapp.com.
About SuiteCloud
NetSuite's SuiteCloud is a comprehensive offering of cloud-based products, development tools and services designed to help customers and commercial software developers take advantage of the significant economic benefits of cloud computing. Based on Oracle NetSuite, the industry's leading provider of cloud-based financials / ERP software suites, SuiteCloud enables customers to run their core business operations in the cloud, and software developers to target new markets quickly with newly-created mission-critical applications built on top of mature and proven business processes.
The SuiteCloud Developer Network (SDN) is a comprehensive developer program for independent software vendors (ISVs) who build apps for SuiteCloud. All available SuiteApps are listed on SuiteApp.com, a single-source online marketplace where NetSuite customers can find applications to meet specific business process or industry-specific needs. For more information on SuiteCloud and the SDN program, please visit http://www.netsuite.com/developers.
About Oracle NetSuite
Oracle NetSuite pioneered the Cloud Computing revolution in 1998, establishing the world's first company dedicated to delivering business applications over the internet. Today, it provides a suite of cloud-based financials / Enterprise Resource Planning (ERP), HR and omnichannel commerce software that runs the business of companies in more than 100 countries. For more information, please visit http://www.netsuite.com.
About Oracle
The Oracle Cloud offers complete SaaS application suites for ERP, HCM and CX, plus best-in-class database Platform as a Service (PaaS) and Infrastructure as a Service (IaaS) from data centers throughout the Americas, Europe and Asia. For more information about Oracle, please visit us at oracle.com.
About DATABASICS
DATABASICS provides cloud-based Expense Reporting, Timesheet Management, and Invoice Processing automation. Providing global solutions in more than 120 countries, DATABASICS provides web-based and mobile business solutions to a broad spectrum of industries. For over 20 years, DATABASICS has solved problems in expense reporting, time tracking, and P-Card program management for leading organizations around the world. Headquartered in Reston, Virginia, the company also has offices in Montreal, Quebec. For more information, visit http://www.data-basics.com.
Trademarks
Oracle and Java are registered trademarks of Oracle and/or its affiliates. Other names may be trademarks of their respective owners.
Marketing contact: Jennifer Duncan (jduncan(at)data-basics(dot)com)