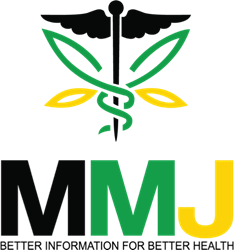 While a growing number of states have legalized marijuana for medical use, medical marijuana differs from pharmaceutical treatments in that even state to state legal forms are not FDA regulated.
(PRWEB) November 08, 2017
MMJ International Holdings, the premier medical cannabis research company that is advancing the science of medical marijuana through patient clinical research and the operation of medical cannabis healthcare businesses, announced that its affiliate MMJ Bioscience has engaged Bianca Weinstock-Guttman, MD, as their principal investigator. Dr. Bianca Weinstock-Guttman is a Professor of Neurology at the State University of New York in Buffalo and serves as Executive Director of the New York State Multiple Sclerosis Consortium. She will execute the FDA approved study exploring the potential therapeutic applications of cannabinoids for progressive multiple sclerosis patients.
MMJ BioScience's first clinical trial of cannabis-based medicines involving patients suffering from Multiple Sclerosis and its related forms of severe pain and spasticity will be seeking FDA permission to proceed to undertake a pharmaceutical research study to develop a prescription cannabis-based medicine. MMJ BioScience will commence their Phase 2 clinical trials with the guidance of their clinical research organization Parexel.
Michael Sharpe, spokesman for MMJ BioScience, said, "Entering Phase 2 trials is a highly significant point in the development of our cannabis-based medicines. These trials will allow us to demonstrate efficacy in a limited number of subjects and to establish the necessary dosage regimen and delivery mechanisms to provide the most effective relief to sufferers from the acute pain and spasticity associated with MS."
The trials, to be conducted at a number of locations in New York Sate, are expected to begin in the first quarter of 2018, "Our aim is to test some of the claims which have been made for the medicinal qualities of cannabis in a structured clinical research program. This is an exciting moment, and we expect that our findings will lead to significant improvements in the pain relief available for sufferers of MS, said Michael Sharpe"
Patients will take MMJ BioScience's proprietary formulations of cannabis-based medicine by means of an oral gel cap. Initially, a limited number of patients will take part; but as data is collected and analyzed the trials will be extended. It is anticipated that over the next eighteen to 24 months that several hundred patients will be involved in the MMJ clinical trial program.
The aim of MMJ BioScience's clinical development program is to prepare data for the FDA product approval. MMJ hopes to bring to market prescription medicines as early as 2020. This will allow sufferers of MS and other conditions to experience the medical benefits of cannabis without unwanted psychoactive side effects, and without the health dangers associated with smoking. Micheal Sharpe added, "There is a considerable body of evidence to suggest that cannabis may have a number of positive medicinal uses, including the relief of pain and spasm in multiple sclerosis. We are now well on the way to being able to demonstrate this in a controlled clinical research environment."