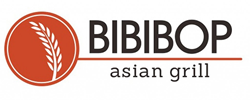 COLUMBUS, Ohio (PRWEB) November 14, 2017
BIBIBOP's opening in the Mall in Columbia completes the chain's takeover over of Chipotle's shuttered ShopHouse locations. According to Andrew Shin, Vice President of Marketing, BIBIBOP has doubled in size in the past 6 months and the customer response in each new market has been awesome.
ABOUT BIBIBOP'S FORBIDDEN RICE BOWLS
Inspired by the popular Korean dish Bibimbap (meaning mixed rice), BIBIBOP blends bold Asian flavors with American classics. Stand-outs include spicy chicken, organic tofu, sesame kale and kimchi, and BIBIBOP's signature purple "Forbidden" rice - an ancient Chinese grain so packed with nutrients, it was thought to have "healing powers" and was reserved only for royalty and "forbidden" to the rest.
You won't find any freezers, fryers or microwaves at BIBIBOP. From the freshly steamed rice to the chopped romaine lettuce and home-made Miso soup (free to all guests), everything is chopped, sliced, diced and grilled onsite.
ABOUT BIBIBOP
The first BIBIBOP Asian Grill opened in Columbus, Ohio in 2013 as the brainchild of Charley Shin -founder & CEO of Charleys Philly Steaks. After successfully launching hundreds of Philly Steak franchises around the world, Shin returned to his roots and was inspired to share the bold flavors and nutrient-packed dishes of his native South Korea to his American hometown. There are currently 26 locations in five states including California, Illinois, Ohio, Maryland and Washington DC.
CONCEPT CREDITS:

Nation's Restaurant News: HOT CONCEPT 2017
QSR: One to Watch
Columbus: Best New Restaurant
Columbus: Best of Menu
Four Square: Best Place for Rice
Four Square: Top Asian Restaurant
Yelp Top 100