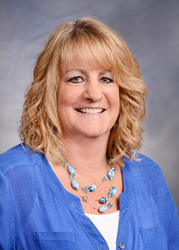 I'm grateful to each of my clients for allowing me to be a part of such a monumental event in their lives.
Golden, CO (PRWEB) November 08, 2017
Five Star Professional is pleased to announce Leslie Larson, On Tap Credit Union, has been chosen as one of Denver's Five Star Mortgage Professionals for 2017.
"I'm grateful to each of my clients for allowing me to be a part of such a monumental event in their lives. Buying a home is a long-term investment, and it's extremely rewarding to play a key part in helping them reach their dream of finding exactly the right home and starting a new chapter in their life," said Leslie Larson.
Five Star Professional partnered with 5280 magazine to recognize a select group of Denver-area mortgage professionals who provide quality services to their clients. Leslie Larson was featured, along with other award winners, in a special section of the September Issue.
Larson continued, "Buying a home is possibly the single biggest financial investment my clients will make. The process can be as confusing as it is exciting. I offer expert, practical advice and guidance to make it easier. I bring over 30 years of experience to help my clients understand their home loan options, and determine which tools available – such as FHA, VA and conventional financing – are best for them. With a professional background as an originator, processor and closer, I understand all sides of the business. This allows me to work closely with my clients, and develop relationships with all parties involved, to ensure that the home loan purchasing experience is personalized and seamless."
The Five Star Mortgage Professional award program is conducted in more than 30 markets throughout North America. Mortgage professionals are measured using an objective, in-depth research methodology with significant focus on customer feedback and overall satisfaction.
"It's an honor to be recognized for the individualized service I provide my clients. I give a tremendous amount of care and attention to their home-buying experience. As a previous business owner, one of the valuable lessons I've learned is that people need to know you care before they care. It's a rewarding experience to see my clients achieve their dream of home-ownership or save money on their current loan," said Larson.
"We aim to uncover the best mortgage professionals across the country. To ensure that we recognize those with the highest of standards, we go to the source – we gather client feedback and use a rigorous research methodology to evaluate candidates and determine qualified winners," said Josh Kimball, VP Marketing, Five Star Professional.
See Leslie Larson's Five Star online profile here!
Now entering its 15th year, Five Star Professional conducts in-depth, market-specific research in more than 45 markets across the United States and Canada to identify premium service professionals.
Five Star Professional contacts thousands of recent homebuyers, along with real estate agents, to identify award candidates and measure their client satisfaction levels. Phone, mail and online respondents rate their mortgage professional on criteria such as overall satisfaction and referability. Qualifying candidates are then evaluated on objective criteria such as experience, production levels and disciplinary and complaint history.
Professionals do not pay a fee to be considered or awarded. For more information, visit http://www.fivestarprofessional.com.