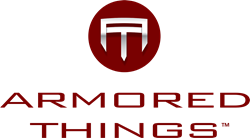 New Advisory Board Committee Member and Former Congressman George Nethercutt believes Armored Things 'unique technology will help keep Americans safe at events in sports stadiums and on campuses everywhere.'
BOSTON (PRWEB) November 09, 2017
Armored Things is delighted to announce the Advisory Board Committee Member additions including former Spokane, Washington Congressman George Nethercutt and CEO of the Boston-based company Zemcar, Juliette Kayyem. We are grateful for the influential individuals that devote time to Armored Things as an Advisory Board Committee Member and look forward to the guidance and substantial achievements they will assist in creating for the company in the near and far future.
George Nethercutt, Former Congressman of the Washington's 5th District from 1995-2005, provides Armored Things an insightful perspective into the role government can have within stadium and university security. George is "thrilled to be an Advisory Board Member for Armored Things" and believes the "unique technology will help keep Americans safe at events in sports stadiums and on campuses everywhere in the days ahead." Armored Things welcomes George Nethercutt to the Advisory Board.
Juliette Kayyem, recently appointed CEO for Zemcar, has served as a national leader in America's homeland security. From 2009-2010, Juliette was the Assistant Secretary for Intergovernmental Affairs in the U.S. Department of Homeland Security. Juliette is the founder of Kayyem Solutions, LLC, a female-owned security business providing strategic advice to a range of companies in technology, risk management, mega-event planning, and venture capital. Juliette will significantly benefit Armored Things with her strength in national security analysis. Juliette believes that "as threats change, so does how we need to think about event security and emergency preparedness" and is thrilled to be a part of a team to "bring emergency management and threat detection into the 21st century." Armored Things welcomes Juliette Kayyem to the Advisory Board.
About: Armored Things is using Internet of Things devices to keep large venues safe from hackers and terrorists. Automating incident response by engaging devices that are already live in many venues such as lights, cameras, locks, and sensors, Armored Things helps customers save lives, time, and money. We aim to take policy, dusty '3-ring binder' emergency plans, and translate them into instant, technology-based response. Armored Things provides better understanding and control over your environment, which can highlight anomalies and detect unusual behaviors before significant harm is done.