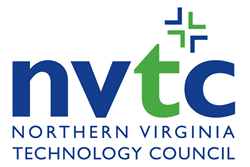 HERNDON, Va. (PRWEB) November 13, 2017
The Northern Virginia Technology Council (NVTC) announced today the federal cybersecurity leaders presenting at the second annual Capital Cybersecurity Summit on November 14-15, 2017.
The event, which will take place at The Ritz-Carlton, Tysons Corner, will feature distinguished keynote speakers and panels offering exclusive insights on emerging cybersecurity technologies, digital solutions, operations and enforcement from the private sector, and government perspectives.
FBI Cyber Division Deputy Assistant Director Howard Marshall will keynote the Summit's opening reception on November 14. Acting Federal Chief Information Security Officer and National Security Council Senior Director for Cybersecurity Policy Grant Schneider will provide keynote remarks on November 15.
Additional federal speakers include:

Dr. Ray Letteer, Chief, Cybersecurity Division, U.S. Marine Corps
Jeremy McCrary, Procurement Policy Analyst, Office of Federal Procurement Policy, OMB
Dr. Kevin McGuire, CIO, Naval Surface Warfare Center Carderock Division, NSWCCD
Emile Monette, Senior Cybersecurity Strategist and Acquisition Advisor, Office of Cybersecurity and Communications, Department of Homeland Security
Ross Nodurft, Chief, Cybersecurity Team, Office of the Federal Chief Information Officer, OMB
Panel discussions on November 15 will feature experts from world leading cybersecurity companies, government agencies, private firms and consultants advising government and private sector, and will cover such topics as cloud security, lessons learned from the region's leading cyber growth companies and unique ways to attract cyber talent.
The Summit will also include a technology showcase at which cybersecurity companies from the Greater Washington region will display their products and services to potential customers, partners, investors and employees.
No industry is immune to today's rapidly evolving cybersecurity threats. The Capital Cybersecurity Summit will provide tremendous business development and educational value for any organization concerned with staying ahead of cybersecurity threats and protecting their digital assets. View the complete Summit agenda here.
DATE:
November 14-15, 2017
TIME:
November 14: 6:00 p.m. Registration and Reception
November 15: 7:00 a.m. - 4:30 p.m. Registration, Program and Exhibits
LOCATION:
The Ritz-Carlton, Tysons Corner
1700 Tysons Blvd
McLean, Va. 22102
REGISTRATION:
To register as a member of the press, please contact Alexa Magdalenski at 703-904-7878, ext. 207 or email amagdalenski(at)nvtc(dot)org.
The event is free for press, but advanced registration is required. Press credentials are required for entry.
The Northern Virginia Technology Council (NVTC) is the membership and trade association for the technology community in Northern Virginia. As the largest technology council in the nation, NVTC serves about 1,000 companies from all sectors of the technology industry, as well as service providers, universities, foreign embassies, nonprofit organizations and governmental agencies. Through its member companies, NVTC represents about 300,000 employees in the region. NVTC is recognized as the nation's leader in providing its technology community with networking and educational events; specialized services and benefits; public policy advocacy; branding of its region as a major global technology center; initiatives in targeted business sectors and in the international, entrepreneurship, workforce and education arenas; and the NVTC Foundation, a 501(c)(3) nonprofit charity that supports the NVTC Veterans Employment Initiative and other priorities within Virginia's technology community. Visit NVTC at http://www.nvtc.org.