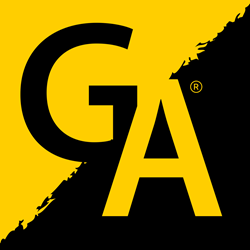 only streaming service with all full cast dramatized productions in our GraphicAudio® A Movie in Your Mind® format
Rockville, MD (PRWEB) November 14, 2017
GraphicAudio® A Movie in Your Mind® is excited to announce the launch of GraphicAudio STREAMS™ Subscription Plans, a NEW groundbreaking full cast audiobook subscription service which offers several plans such as Fantasy, Science Fiction, William W. Johnstone and Westerns. More plans are coming soon!
Each subscription plan features TWO titles per month selected by GraphicAudio® which a customer can listen to instantly using the Free GraphicAudio Access™ App. Each GraphicAudio title is 6 Hours on Average. At the beginning of every month, the previous featured titles will be automatically removed and replaced by the new featured titles. The featured titles in these subscription plans can only be listened to using the Free GraphicAudio Access™ App for Android or Apple iOS smartphones and tablets. App Device Compatibility: Android phones with OS 4.4 or later and iPhone, iPad, and iPod touch with iOS 9.0 or later.
Subscription Plans start at $9.99 per month. Annual Rates are also available at a discount starting at $109.89. Group Subscription Discounts are available.
"What makes our GraphicAudio STREAMS™ subscription plans groundbreaking is that we are the only streaming service with all full cast dramatized productions in our GraphicAudio® A Movie in Your Mind® format," says Anji Cornette, Vice President of GraphicAudio and the Archival Sound Lab at The Cutting Corporation.
GraphicAudio's updated Free GraphicAudio Access™ App not only allows you to listen to the titles in the plan but also any purchases made a la carte on the GraphicAudio.net website. In addition, the GraphicAudio Access App now includes a new tab in the Menu to listen instantly to GraphicAudio's Podcasts including the Free GraphicAudio Story Podcast G.A.S.P.™. G.A.S.P. launched in mid-August and has been soaring with many new listeners and thousands of downloads. The GraphicAudio Access App was recently updated to include Cloud Bookmarking and Streaming Audio for instantaneous listening.
For More information visit GraphicAudio.net