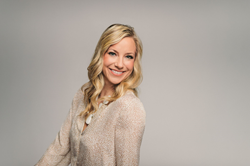 NEW YORK (PRWEB) November 15, 2017
Kali is proud to announce their partnership this month with I Support The Girls (ISTG), a partnership that helps new customers save money on a new Kali subscription while also helping homeless girls and women across America. During the month of November, when an individual donates 5 new or gently used bras to Kali, Kali will donate the bras to ISTG AND give 50% off each Kali box purchase! Kali is an organic tampon subscription service.
I Support the Girls collects new/gently used bras and sealed feminine hygiene products and distributes them to girls and women experiencing homelessness. With 50 affiliates across the U.S., ISTG has distributed 300,000 bras and 1,000,000 feminine hygiene products in the last two years, helping over 180,000 women.
When Dana Marlowe, the founder and executive director of ISTG, was asked about the partnership with Kali, she immediately pointed to missions that jive: "We are working to help homeless women retain their dignity, regain their self-esteem, and feel empowered. With Kali's mission statement being very clear about its desire to empower women, we knew this was a perfect fit." Read more from Dana about ISTG and our current partnership.
Homeless women are the fastest rising portion of the U.S. homeless population. Each month, because of the high cost, women are forced to decide between purchasing a hot meal or a box of feminine hygiene products. In addition to all the health risks, lack of access to feminine hygiene products means teen girls miss 3-5 days of school each month and women are unable to schedule job interviews for one week each month. Their self-respect is lost.
Help Today and Tomorrow.
Women living on the street need bras. Many women leave their homes with the clothes on their backs and nothing else. Additionally, bras are a very small fraction of clothes donated to shelters. So here's what individuals can do:
Please go through dresser drawers and clear out unwanted bras! We all have bras sitting in the back that haven't been used or are rarely worn. Donate them to Kali and Kali make sure they get to ISTG affiliates who will distribute them to previously vetted shelters and organizations. And don't forget - donate 5 bras this month, get 50% off on a Kali box subscription!
Can't donate this month? Donate next month! ISTG affiliates accept and distribute donations 7/24/365. The need is great and every donation will make it to a girl or woman in need. ISTG accepts regular bras, sports bras, underwire bras, training bras, maternity bras, nursing bras, mastectomy bras, and more.
How KALI is helping Today and Tomorrow.
Kali is committed to empowering ALL women! This partnership with I Support the Girls is one part of how Kali is working to fulfill the company mission. Besides the current offer, Kali has also committed to making a generous donation of feminine hygiene products to ISTG every quarter. Kali wants to give the everyday she-woman a break from running to the store during her period. However, we also know there are women out there who can't even walk through the front doors of the store, because they can't afford to. Kali will be providing products to ISTG to ensure that homeless girls and women don't have to make tough choices and they have access to feminine hygiene products.
Join Kali in helping support girls across America! Kaliboxes.com offers individuals a luxury monthly tampon and pad subscription service.