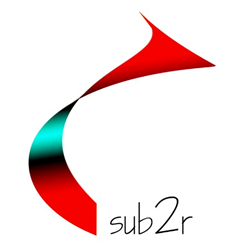 While this significantly reduces the hassle and cost to streamers, what it really demonstrates is the power of a programmable, configurable, updatable camera.
LONG BEACH, Calif. (PRWEB) November 13, 2017
Surrounded by those who know the value of a good live-streaming camera, SUB2r was turning heads at TwitchCon late last month thanks to its unrivaled true 4K/1080p resolution camera that's resistant to obsolescence. Gamers are keenly aware of the lighting-fast pace at which hardware advances and what was new is suddenly obsolete. There is a significant price tag that's associated with keeping up with new tech, a camera that can be upgraded at home by the owner is a one-of-a-kind offering.
While in Long Beach, California for the three-day TwitchCon gathering, SUB2r staff took the opportunity to give live demonstrations of the camera, its streaming quality and the hardware that makes it all possible. The camera which is capable of 4K ultra-high-definition resolution at locked 30 frames per second or 1080p at locked 60 frames per second caught the attention of a lot of people.
At the heart of the camera is a programmable processor. With only two weeks before TwitchCon, the team set out to build of a demonstration of the epiphanic change this makes to digital imaging. Almost every streamer from those just starting out to pros hate green screens. Like a TV weather person, it's the standard way of inserting their live stream onto the game. Green screens can be expensive, difficult to evenly light and require a lot of the host computer's CPU to process. SUB2r doesn't do "green screen" subtraction, but they did reprogram their camera to allow the streamer to be in front of any wall, select a color range and substitute it with pure color, in this case green. To prove it, they set up in various locations, including outside in front of a sunlit wall with shadows and peeling paint and turned it into a perfect green screen.
"While this significantly reduces the hassle and cost to streamers, what it really demonstrates is the power of a programmable, configurable, updatable camera." Richard Neumann, co-founder. "Just like their gaming PCs, we envision streamers being able to upgrade the hardware and software on their cameras as newer and better applications become available. No need to keep buying new cameras."
This is the first affordable studio-quality camera that has been built around an open architecture where every aspect of the imaging pipeline is accessible, configurable, customizable, upgradable and programmable. It changes the camera from an accessory to a fundamental hardware component. It has been engineered to meet the increasing demand for speed and quality from pros and those who want to stream like the pros. Beyond the streaming market, the camera with its network SFP+ connectivity and other features has distinct advantages in scientific, machine vision, cinema photography, astrophotography, and other areas of digital imaging that have been restrained by closed platforms.
For more information about SUB2r, please visit http://www.sub2r.com/home.html.
About:
The company began as 2r1y, inventing new technology for high-speed high density 3D imaging. To develop this they needed a camera that gave the access to every step of the imaging process inside the camera. Unable to find an off the shelf solution, they built a camera from scratch. They soon realized that this camera overcame challenges that faced other people in areas ranging from streaming to astronomy, from machine vision to security, and as unique as ghost hunting. In 2015, they spun the camera technology into its own company, SUB2r.