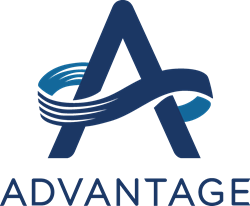 "Digicel's broad footprint, innovative solution offerings and proactive support make them an ideal fit to meet the global expansion and diversity requirements of Advantage's clients and partners.
Roslyn Heights, NY (PRWEB) November 14, 2017
Advantage Communications Group, LLC ("Advantage"), a leading technology solution sourcing advisor for business customers worldwide, today announced a new partnership agreement with Kingston, Jamaica-based Digicel Business, a division of Digicel Group, Ltd. This agreement allows Advantage to offer Digicel Business' full portfolio of advanced managed network solutions to their global base of clients and partners.
Digicel's Global Connect platform is a dedicated business-only redundant managed wide area network that covers 23 countries across the Caribbean, Central America and Asia Pacific. The platform is connected by extensive and diverse company-owned undersea cables and includes on-island last mile connectivity in all markets. Agreements with best-of-breed partners extends the platform's global reach to over 150 countries. Digicel's business services portfolio consists of fixed line voice, VoIP and SIP, MPLS, Ethernet, DIA and a full complement of managed services, including Cloud, managed security and Office365.
"We've seen an increasing number of businesses looking for secure and resilient Cloud and connectivity solutions in the Caribbean and Central American regions,' stated Jesse Bernstein-Ansaldi, Director of International Sales for Advantage. "Global Connect's broad footprint, innovative solution offerings and proactive support make Digicel Business an ideal fit to meet our clients' and partners' global expansion and diversity requirements."
"Business is global, and Digicel is excited to work with the Advantage team to offer solutions that will make it easier for their clients and partners to do business in a global environment," added Charles Manus, Head of Wholesale Network Solutions
at Digicel Business.
ABOUT ADVANTAGE COMMUNICATIONS GROUP, LLC:
Advantage takes a proactive approach to solving our client's technology challenges. Leveraging relationships with over 100 of the world's strongest telecom, cloud and managed service providers, we architect, implement and manage innovative solutions at the most competitive rates. Our experienced customer service team supports all the services we recommend, so clients can focus their time and energy on running their core business. Our services also include proprietary management software, which offers clients customizable visibility and reporting of all their telecom, cloud and mobility data. That's why businesses that rely on their critical IT infrastructure also rely on Advantage to help them reduce costs and improve efficiencies. To learn more about how Advantage can help your business, please visit http://www.advantagecg.com.
ABOUT DIGICEL BUSINESS
Digicel Group Limited is a leading global communications provider with operations in 33 markets in the Caribbean, Central America and Asia Pacific. After 15 years of operation, total investment to date stands at over US$5 billion worldwide. The company is renowned for delivering best value, best service and best network.
A division of Digicel Group, Digicel Business is the region's leading full-service business solutions partner that delivers value and innovation while enabling people to work better together and to connect with their customers, suppliers and communities. Digicel Business partners with businesses to maximize the potential of technology to solve intricate business and technical challenges. Digicel Business delivers the best and most advanced business solution systems to SMEs, corporate and public-sector customers while helping them to manage cost and improve their efficiency in delivering their products and services to their customers. Visit http://www.digicelbusiness.com for more information.