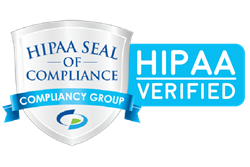 Compliancy Group is giving EHR providers a powerful platform to attract new clients in health care with our HIPAA Alliance Marketplace
NEW YORK (PRWEB) November 10, 2017
Compliancy Group is proud to announce open applications for EHR vendors in the HIPAA Alliance Marketplace. The HIPAA Alliance Marketplace is a closed ecosystem that connects HIPAA compliant vendors with health care providers across the country.
The HIPAA Alliance Marketplace simplifies doing business in health care by giving health care professionals confidence in their vendors, and vendors the power to sign Business Associate Agreements.
EHR vendors are subject to the same HIPAA laws as any other business associate because of the sensitive protected health information that they process. In this climate of increasing data breaches and cyber-security threats, HIPAA compliance is becoming a strong differentiator for players in the EHR space.
"Compliancy Group is giving EHR providers a powerful platform to attract new clients in health care with our HIPAA Alliance Marketplace," said Marc Haskelson, President and CEO of Compliancy Group. "Developing a strong presence in health care is predicated on trust--and the HIPAA Alliance Marketplace gives EHR vendors a means of distinguishing themselves from the competition by proving their HIPAA compliance. Compliancy Group is here to support our colleagues in the EHR business with a platform built to showcase their services."
More from Compliancy Group:
EHR and HIPAA compliance
Are You a HIPAA Covered Entity?
Business Associate Agreements and HIPAA
About Compliancy Group:
Compliancy Group gives health care professionals confidence in their HIPAA compliance with The Guard®. The Guard is a web-based HIPAA compliance solution, built by former auditors to help simplify compliance.
Compliancy Group's team of expert Compliance Coaches® field questions and guide users through the implementation process, taking the stress out of managing compliance. The Guard is built to address the full extent of HIPAA regulation, including fully automated documentation of policies, procedures, employee training, and remediation plans.
With The Guard, health care professionals can focus on running their practice while keeping their patients' data protected and secure.
Find out more about how Compliancy Group and the HIPAA Seal of Compliance® can help simplify your HIPAA compliance today!