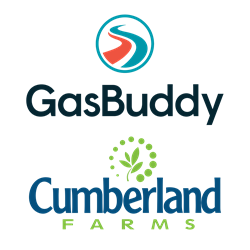 BOSTON (PRWEB) November 14, 2017
When 53 Pilgrims and 90 Native Americans came together in Plymouth, Mass., in 1621 to celebrate the Pilgrims' first harvest, vehicles didn't even exist. Three hundred ninety-six years later, Thanksgiving is one of the busiest travel holidays with nearly 50 million drivers expected to hit the road. Today, Cumberland Farms, a leading convenience, gasoline, and coffee retailer, and GasBuddy, the only smartphone app connecting more than 70 million drivers with their Perfect Pit Stop, are joining forces to host the first TANKS-giving at the Cumberland Farms located in Plymouth, Mass., where motorists will have the opportunity to receive $20 in free gasoline.
The TANKS-giving event will take place on Wednesday, Nov.15 from 9:00am - 11:00am, or until supplies last. GasBuddy will reveal the exact Cumberland Farms location the morning of the event via the GasBuddy app and on the company's social media channels.
During the event, GasBuddy and Cumberland Farms will gift motorists who have the GasBuddy app downloaded on their smartphone up to $20 worth of fuel per vehicle.
The event is based on GasBuddy's successful Tank Takeover series that have taken place in various cities across the United States, including Charlotte, Denver, Houston, Los Angeles, Minneapolis and San Diego. Thousands of people have attended each event to receive free fuel, forming lines around the block.
"At Cumberland Farms, we know firsthand how busy the roads can get ahead of Thanksgiving," said Ari Haseotes, CEO of Cumberland Farms. "As Cumberland Farms originated in New England, Thanksgiving is a holiday close to our heart. We are so grateful for our loyal customers, and there is no better way to thank them than to ease their holiday stress this year with GasBuddy by helping to fill up their tanks before they hit the road. We also encourage our customers to sign up for SmartPay which saves members 10-cents on every gallon of gas, everyday at all Cumberland Farms locations."
The event kicks off GasBuddy's national Thanksgiving promotions to provide U.S motorists with free or discounted gasoline across the country in other cities also named Plymouth. On November 15th, Pay with GasBuddy users will get an additional 1¢ discount — on top of their regular Pay with GasBuddy discount — when they fill up in any incorporated U.S. municipality with the legal name Plymouth. A full list and details can be viewed here.
About Cumberland Farms
Cumberland Farms makes life easier for busy people every day. What started in 1939 with a cow and a dream has grown into a network of nearly 600 convenience stores across eight states. Three generations later, Cumberland Farms is still family owned and operated, and continues to reflect the values it was built upon: envisioning a better way to serve customers by providing the best possible products at the best possible prices. Whether you're buying a cold Chill Zone drink, a hot or iced cup of Farmhouse Blend coffee, or filling the gas tank, convenience and customer service are key. Cumberland Farms also has a long heritage of giving back to the communities where it operates, from feeding the hungry, to supporting local sports teams and fundraising. For more information, please visit us at http://www.cumberlandfarms.com or follow us on Twitter at http://www.twitter.com/cumberlandfarms, or Instagram at https://instagram.com/cumberlandfarms/.
About GasBuddy
GasBuddy is a smartphone app connecting drivers with their Perfect Pit Stop. With 70 million downloads, GasBuddy is the leader in crowdsourced information to help drivers find the best gas prices, closest stations, friendliest service, cleanest restrooms, tastiest coffee and much more. GasBuddy is the leading source for the most accurate, real-time fuel prices at more than 140,000 gas stations in the U.S, Canada, and Australia. The Company's B2B Retailer Software-as-a-Service (SaaS), known as GasBuddy Business Pages, provide Fuel Marketers and Retailers their best opportunity to maintain their station information, manage their brand, and promote to their target consumer audience. For more information, visit http://www.gasbuddy.com or email press@gasbuddy.com.