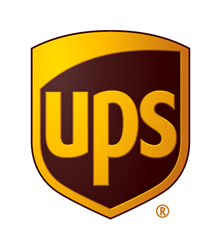 "We are honored to work with UPS towards making an incredible impact in our community, especially on Thanksgiving Day," said Brent McLaughlin, Executive Director, Branches. "We are excited to bring empowering programs to children and families in Miami and thankful for the volunteers who support us."
(PRWEB) November 14, 2017
Branches, Inc. received a $15,000 grant from The UPS Foundation which drives global corporate citizenship and philanthropic programs for UPS (NYSE:UPS).
The grant will be used towards Branches' 17th Annual Thanksgiving Meal Delivery to help underwrite the overall cost of the 5,000+ meals. Branches and its partner congregations plan to once again feed over 5,000 individuals and families on Thanksgiving Day. These are all individuals who would otherwise have no Thanksgiving meal to eat or serve their families on this special holiday. Over 1,000 total volunteers will assist with this program to help plan, prepare, cook, package and deliver hot meals on Thanksgiving morning.
The clients who receive a Thanksgiving meal are Branches families, yet the majority are community members referred to Branches by over 20 local partner agencies and services. In addition, the most important part of the Thanksgiving meal program is a large tri-lingual informational pamphlet which is included in each meal delivery. This pamphlet provides information about Branches programs and other vital resources available in our community.
Branches is a non-profit organization based in Miami and primarily focuses on student services and financial stability. Its Grow Program serves elementary students, preparing them for lifelong success through enrichment of their minds, bodies and hearts. The Climb Program serves middle and high school students, focusing on the development of their individual assets. Branches' Achieve Programs target the well-being of the entire community through services fostering financial stability and long term success. Services include the ASSETS small business development program, free VITA tax preparation and hunger relief. Branches is also proud to house and operate the United Way Center for Financial Stability (UWCFS).
"We are honored to work with UPS towards making an incredible impact in our community, especially on Thanksgiving Day," said Brent McLaughlin, Executive Director of Branches. "We are excited to continue to bring innovative and empowering programs to the children and families in Miami and beyond and are thankful for the many volunteers who support us in this effort."
Established in 1951 and based in Atlanta, GA, The UPS Foundation identifies specific areas where its backing clearly impacts social issues. In support of this strategic approach, The UPS Foundation has identified the following focus areas for giving: volunteerism, diversity, community safety and the environment.
In 2016, UPS and its employees, active and retired, invested more than $116 million in charitable giving around the world. The UPS Foundation can be found on the web at UPS.com/foundation. To get UPS news direct, visit pressroom.ups.com/RSS.
"The UPS Foundation is honored to support Branches' Thanksgiving Meal Delivery program which gives thanks, provides hope and educates some of the most vulnerable individuals in our community," Said Eduardo Martinez, president of The UPS Foundation and chief diversity and inclusion officer at UPS. "Our goal is to fund powerful programs that make a lasting difference to the global community."
For more details, please contact Isabelle Pike at 305-442-8306 x1002 or ipike(at)branchesfl(dot)org.
About Branches
For over 40 years, Branches has made a positive impact in the community by delivering on its mission to serve, educate and inspire people through student, family and financial stability services. Branches provides long-term, holistic services for motivated individuals and families. We help people grow deeper and climb higher in life by building a foundation through education so they can achieve their goals and fulfill their potential. For additional information about Branches, please call 305.442.8306 or visit http://www.branchesfl.org.