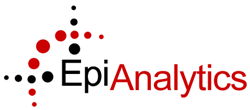 "Our VINoptions solution transforms information from sources such as vehicle listings and seller descriptions into a detailed 'birth certificate' for each vehicle."
CARLSBAD, Calif. (PRWEB) November 14, 2017
EpiAnalytics, a leader in text analytics and real-time machine learning solutions, today announced it has augmented its Automotive Analytics Suite with the addition of a new VINoptions™ solution. Designed to deliver VIN-level intelligence to enhance vehicle valuations and comparisons, the VINoptions solution analyzes unstructured vehicle description data to predict vehicle trim levels, installed options, packages, and equipment groups.
"One of the issues we hear from our customers in the automotive industry is the challenge of identifying specific vehicle options, packages and trim within the 17-digit VIN," said Jim Vecchio, president of EpiAnalytics, Inc. "Our VINoptions solution transforms information from sources such as vehicle listings and seller descriptions into a detailed 'birth certificate' for each vehicle. With this VIN-level intelligence, we give users the ability to accurately price and compare vehicles by offering advanced vehicle verification, comparative analysis and automated options entry."
By normalizing disparate data sources into one configurable format, EpiAnalytics' VINoptions solution increases the value and usability of vehicle identification and the options data that resides in automobile listings in a more meaningful way. Using proprietary machine learning and natural language processing (NLP) technology, the VINoptions solution identifies specific features, options and vehicle trim based on the vehicle listing enhanced through verification of manufacturer build specifications. In fact, with EpiAnalytic's normalization process, 98 percent of vehicle trims are identified, as well as key items such as marketing packages and safety features. Aftermarket items, including upgraded wheels or premium sound systems, are also easily identified based on the vehicle description. Other enhancements include:

The ability to predict trim levels, options, packages, and equipment groups
A list of associated options that link to the manufacturer build sheets and match to specific pricing / value for a vehicle with those packages and equipment groups
A subscription database that allows real-time look-up and AutoFill capabilities based on the VINs being analyzed
Insurance companies and financial institutions can also use the VINoptions solution to verify whether specific high-value items are present on a vehicle, while auto auctions can "pre-fill" specific options and packages for more detailed identification of true vehicle value resulting in fewer chargeback mistakes.
For a decade, OEMs, automotive dealers and suppliers have turned to EpiAnalytics to get more options, trims and packages from their existing VIN data. EpiAnalytics offers solutions designed to extract meaningful intelligence from online listings, window stickers and other VIN data sources making it usable for vehicle valuation analysis, comparison, search, and more.
The EpiAnalytics Automotive Analytics Suite, including the VINoptions solution, is available immediately. For more information, call 1+ (858) 381-5700 or visit https://www.epianalytics.com/automotive/.
About EpiAnalytics, Inc.
EpiAnalytics, powers the world's leading brands by transforming customer and employee feedback and automotive data into valuable insight that is utilized across an organization to drive real-time business intelligence. EpiAnalytics' founders have a combined 30 years of the experience needed to operate world class analytics solutions for its client. The team possesses over 15 years of direct experience in on demand, real-time AI, machine learning, text-analytics and business intelligence. For more information, please visit http://www.epianalytics.com or follow us on LinkedIn and Twitter @EpiAnalytics.
Media Contact:
Jim Vecchio
619.742.0880
jvecchio(at)epianalytics(dot)com