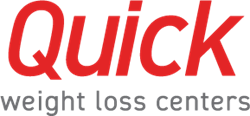 DORAL, Fla. (PRWEB) November 14, 2017
Quick Weight Loss Centers is pleased to announce the Grand Opening of their newest Florida location, in Doral on Tuesday, November 14th. All programs and products are 20% off* during the Grand Opening Celebration.
This new center will add to their other Miami-Dade County Centers in North Miami and Kendall. This location complements the company's three other centers that opened earlier this year in Clearwater, Tampa and Brandon as well as 17 other Florida locations and 15 locations in Texas.
"It is an honor to continue to expand Quick Weight Loss within Florida," said Christopher Schuman, COO. "We are proud to offer a unique and effective weight loss program. Our clients experience quick weight loss due to our program's effective eating plan along with our unparalleled one-on-one support. Our goal is to help as many people as possible lose weight and live a healthier life."
Quick Weight Loss Centers' programs are based on three proven phases that result in one life-changing result. The first stage will teach individuals what to eat, how to eat and what foods to eat together. This combination results in rapid weight loss. The second phase is where weight stabilizes and the last phase helps maintain goal weight. All programs are tailored to fit the specific needs of the individual.
Clients can lose up to 3 pounds or more per week eating regular grocery store food and even eating out. Quick Weight Loss results are guaranteed in writing. To get started today, interested residents can call (786) 220-7057.
The Doral Quick Weight Loss Centers' address is 7800 NW 25th Street #17, in The Shoppes at the MICC. This center is located near Eastern National Bank, Subway and Starbucks.
*Offers cannot be combined. One time use only. Offer expires November 22, 2017.
Doral's Quick Weight Loss Centers' Contact Information:
Quick Weight Loss Centers
7800 NW 25th Street #17
Doral, FL 33122
(786) 220-7057
About Quick Weight Loss Centers
The Quick Weight Loss program originated in 1988 and has helped thousands of people achieve their weight loss goals. Through a combined 38 weight loss management centers in Texas and Florida, Quick Weight Loss offers a proprietary, retail-based weight loss program that teaches customers how to lose weight through nutritional programs that are augmented with significant one-on-one, in-person counseling and supplemental product sales. Quick Weight Loss Centers' nutritional programs teach clients how to eat well-balanced diets without counting calories or eating pre-packed food, and high frequency, in-person counseling drives accountability and positive customer outcomes. Quick Weight Loss Centers' results can range from 10 pounds to 100 pounds with no amount of weight too small or too large. Visit quickweightloss.net for a free consultation or call 1-877-977-THIN to reach the office nearest you.