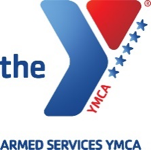 The ASYMCA Art & Essay contest shines a spotlight on the children of our military family.
WOODBRIDGE, Va. (PRWEB) November 15, 2017
Armed Services YMCA celebrates Military Family Month with nationwide children's art & essay contest
The Armed Services YMCA (ASYMCA) celebrates Military Family Month each November by kicking off their annual Art & Essay Contest for military children.
Co-sponsored by GEICO Military, the contest is open to children grades K-12 of active duty or retired members of the Army, Navy, Marines, Air Force, Coast Guard and National Guard/Reserves. Submissions should be received by March 17th, 2018 and winners are announced in April.
The Art Contest is specifically for children grades K-6. This year's themes are "My Day at the ASYMCA" and "My Military Family." There is one winner for each branch of the military. Winners of the Art Contest receive an iPod touch courtesy of GEICO Military.
Children grades K-12 are encouraged to participate in the Essay Contest. The topics for this year's essays are "How the ASYMCA has helped me," or "My greatest challenge as a military child has been.." Winners in grades 1-8 receive an iPod. Grades 10-12 winning submissions score an Apple iPad.
"The ASYMCA Art & Essay contest shines a spotlight on the children of our military family," said William French, President and CEO of the ASYMCA. "Military children face very unique challenges. The contest is an opportunity for them to voice their stories while helping others understand their experience and recognize their resiliency."
Military Family Month was established by the Armed Services YMCA in 1996. While most recognize the strength and sacrifice of the service member, few recognize the family effort. Military Family Month recognizes the contributions of service members, spouses, and children that make up our military family.
According to the Department of Defense, military children move an average of "six-nine times during a school career." In addition to a parent's deployment, their lifestyle can present many unique challenges. The ASYMCA Art & Essay Contest encourages military children to communicate their perspective through art and writing. The ASYMCA looks forward to the hundreds of creatives they receive each year from military children and the opportunity for the public to acknowledge their sacrifices and resiliency.
To download entry forms and instructions for the ASYMCA Art & Essay Contest please visit https://www.asymca.org/art-and-essay-contest .
About Armed Services YMCA:
The Armed Services YMCA has served military members and their families for more than years 150 years, dating back to the Civil War. The organization supports more than 500,000 young enlisted soldiers, sailors, airmen, and their family members each year. The Armed Services YMCA strengthens our military family by providing programs and services that advance healthy living, promote youth development and increase military family resilience. The Armed Services YMCA is able to support so many deserving military members and their families through the continued support of individual and corporate donors. To learn more, please visit asymca.org.