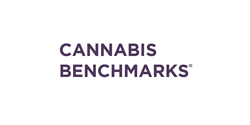 "The Spot Price Snapshot gives subscribers a concise picture of wholesale prices across legal markets and is accessible in the field on any mobile device..." said Jonathan Rubin, CEO of New Leaf Data Services
STAMFORD, Conn. (PRWEB) November 14, 2017
Cannabis Benchmarks®, a division of New Leaf Data Services, LLC and the cannabis industry's only independent assessor of wholesale prices, is launching a new subscription service called Spot Price Snapshot.
The Spot Price Snapshot (SPS) provides cannabis market participants critical wholesale price data in a concise, streamlined weekly report.
The SPS details the volume weighted average wholesale price of cannabis in all major legal markets. In addition to weekly and monthly price changes, the SPS provides a graph of prices for indoor, greenhouse and outdoor production. Subscribers can access the data with their mobile devices or directly from http://www.CannabisBenchmarks.com where the data will also be available for download.
"In the fast-paced evolving cannabis markets, not everyone has the time to absorb the in-depth data sets and reporting available in our flagship weekly Premium Report. The Spot Price Snapshot gives subscribers a concise picture of wholesale prices across legal markets and is accessible in the field on any mobile device. As a further service, subscribers will be able to download the data directly from our website," said Jonathan Rubin, CEO of New Leaf Data Services.
"We are driven to continually expand our product lines to deliver our state-by-state wholesale price data and reporting in a format that is most useful to the industry and our subscribers. In addition to the Spot Price Snapshot, we also offer a weekly Premium Report, Annual and Mid-Year Reports, a Professional Platform to enable sophisticated market risk management, as well as custom analytics for industry market participants who require specific quantitative data analysis," Rubin said.
About Cannabis Benchmarks®
Cannabis Benchmarks® is a division of New Leaf Data Services, LLC. Our mission is to bring transparency and efficiency to cultivators, dispensaries, investors, traders, and other cannabis market participants through validated production cost data and standardized wholesale price benchmarks. For more information, please visit: http://www.cannabisbenchmarks.com
SOURCE Cannabis Benchmarks